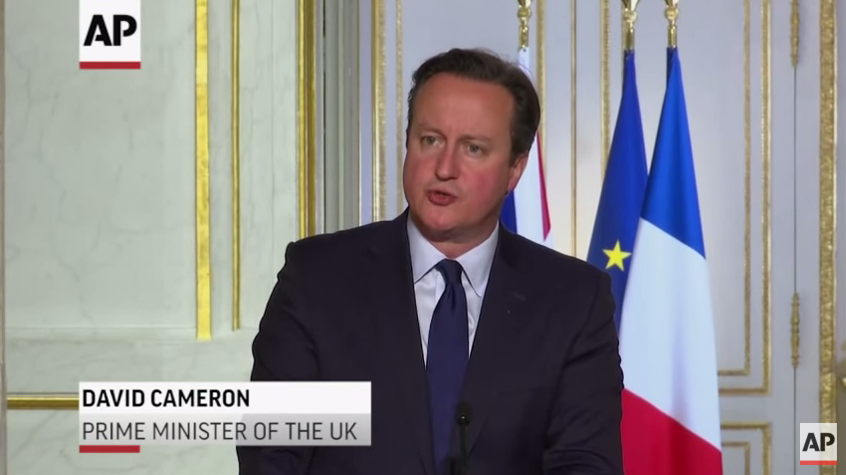 British Prime Minister David Cameron announced Monday that he will be seeking parliamentary approval this week to join the airstrikes against ISIS in Syria.
Cameron delivered a statement to members of the House of Commons following a meeting with French President Francois Hollande Monday morning regarding counterterrorism military operations.
"I firmly support the action that President Hollande has taken to strike ISIL in Syria and it's my firm conviction that Britain should do so, too," said Cameron. "Of course that will be a decision for Parliament to make."
The British prime minister discussed how the UK and France have agreed to step up their efforts to share intelligence and encouraged the rest of Europe to follow suit. 
"We face a shared threat and we must share intelligence and information to better protect ourselves from these brutal terrorists," said Cameron. "The UK and France are already doing this, but today we've agreed to step up our efforts even further and to work more closely with our European neighbors."
"This requires a pan-European effort," he declared. 
Watch video of his remarks below.