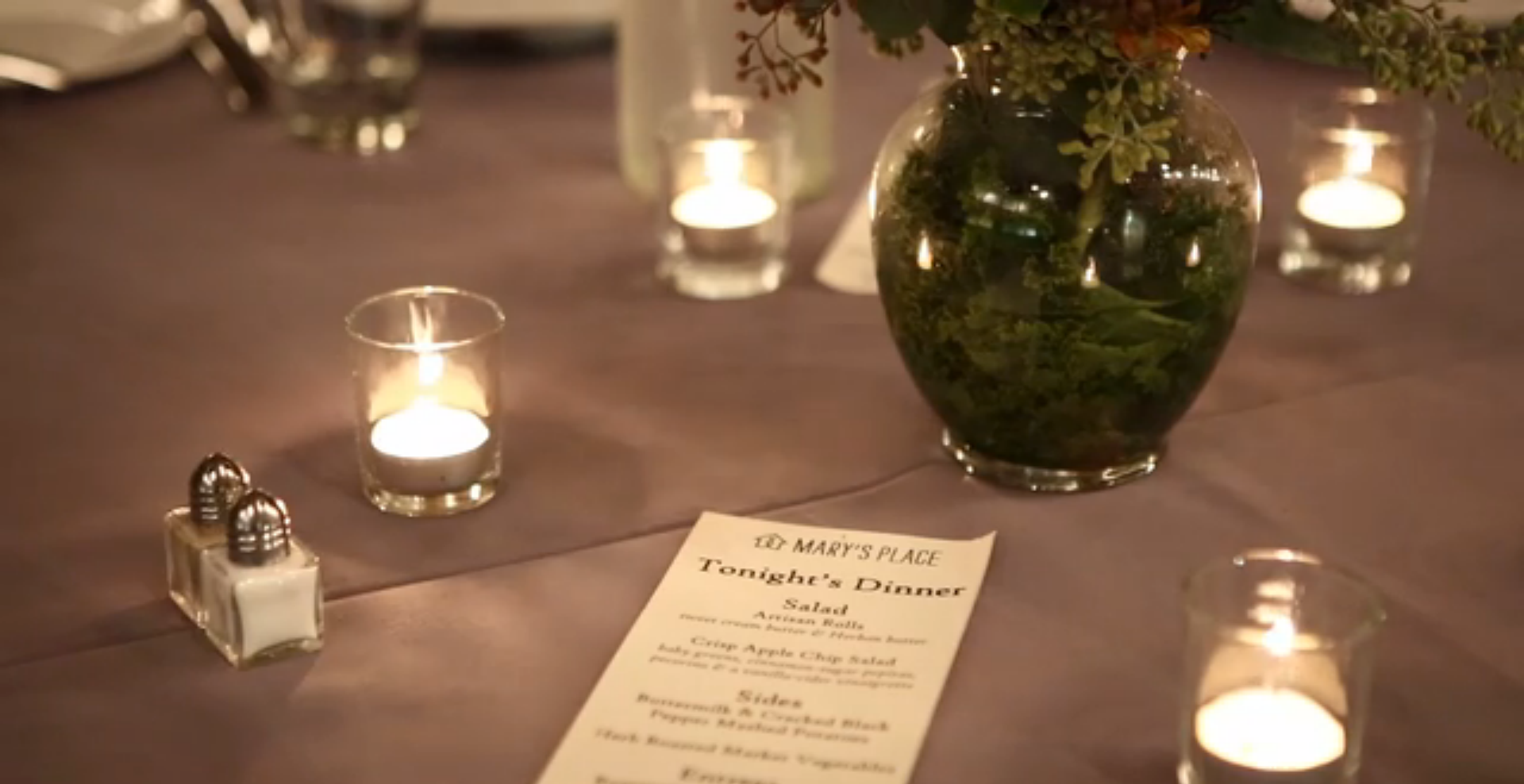 An immaculate event hall with softly lit high ceilings was prepared for what would have been Dana Olsen's wedding reception. Unfortunately, her groom gave in to cold feet. When left with the empty venue, Olsen decided to make her tragedy into a positive experience for others.
"I'm going to have a bad day," Olsen told her best friend Katie McCary, who was to have been her maid of honor. "Other people might as well have a good night."
A large group of people, many of them children, were bussed in from Mary's Place homeless shelter and were treated to a feast filled with live music and dancing. It was a luxury that many of the children attending may have never experienced before.
Before enjoying the gracious gift, a team of hair stylists and makeup artists led by Lauren Grinnell from the local Lala's Cuts salon gave makeovers to any and all who wanted to look nice for the rare occasion.


As everyone was getting ready, Mary's Place staff picked out the nicest clothing from the donated clothing racks. Many young girls wore pretty dresses from a recent holiday party.
Olsen instead spent her day hiking 6 miles to the Pacific Crest Trail with her father.
"He's a big teddy bear," said Dana's mother, Karen Olsen. "He's the perfect guy for her to be with today."