Judge – excuse me, Supreme Court Justice – Brett Kavanaugh sure isn't wasting any time in his first week on the highest court in the land. And somehow, in between prepping for his first week of hearings and de-stressing from a full month of being dubbed a serial rapist, he's carved out the time for one more activity…
…feeding the homeless.
In his first week as one of only nine SCOTUS justices, some photographers found a ball cap-clad Kavanaugh serving out mac n' cheese to the hungry in Washington, D.C., working alongside fellow volunteers with Catholic Charities.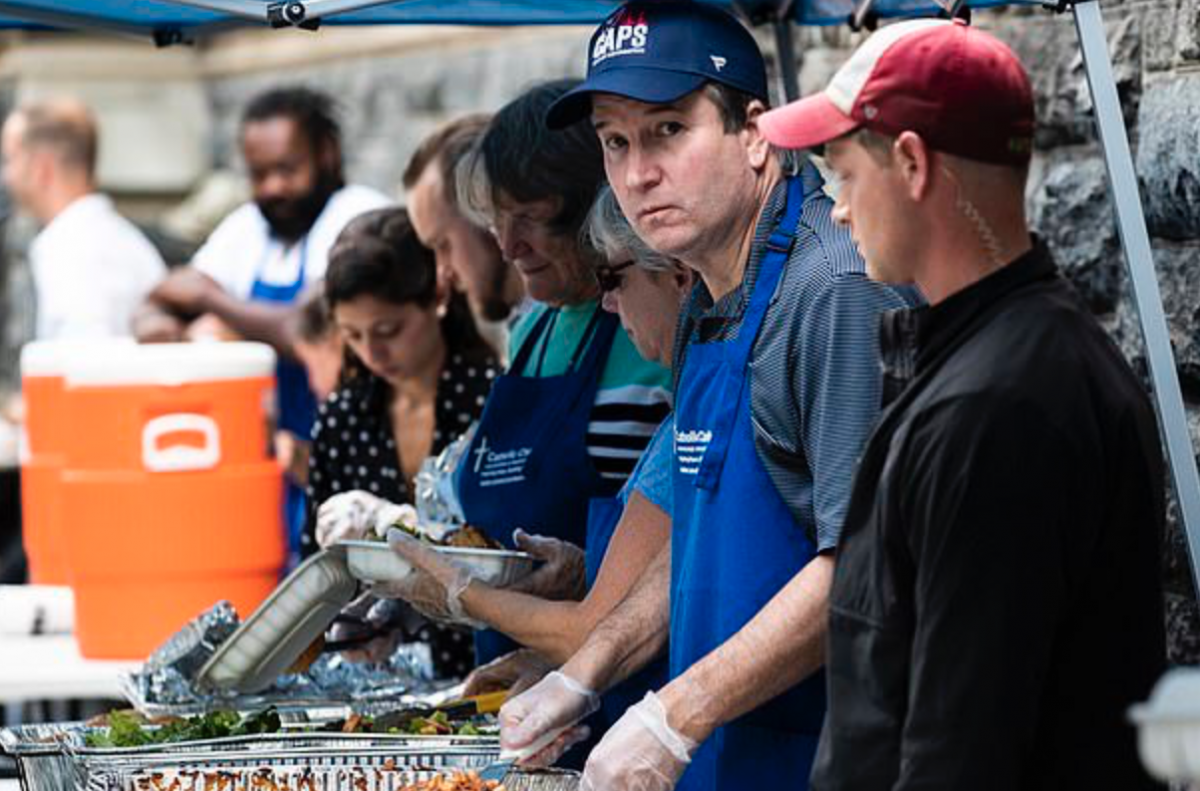 And it's not the first time. In fact, Kavanaugh got a token amount of begrudging respect back over the summer when he was seen handing out food to the hungry as part of what looks to be a regular practice for the judg--
--ahem. Supreme Court Justice.


(Photo: Twitter)