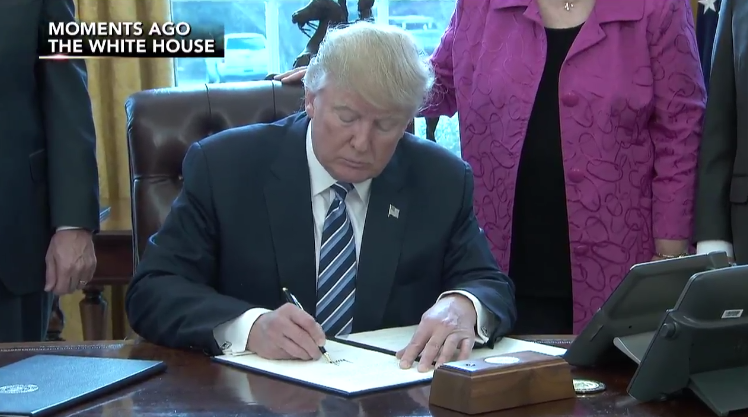 (Image via Screenshot)
President Donald Trump on Thursday signed three executive orders on crime after swearing in Sen. Jeff Sessions (R-Ala.) as attorney general.
"I'm signing three executive actions today designed to restore safety in America," said Trump, speaking from his desk in the Oval Office.
While the White House has not yet released the details of the executive orders, Trump said that the actions involve enforcing federal law against transnational crime organizations, creating a Justice Department task force on crime reduction and public safety, and coming up with solutions to prevent violence against federal, state, and local law enforcement.
"All very important," he said.
Sessions handed the President each of the executive orders to sign.
Check out a clip from the event below.
Thank you for supporting MRCTV! As a tax-deductible, charitable organization, we rely on the support of our readers to keep us running! Keep MRCTV going with your gift here!