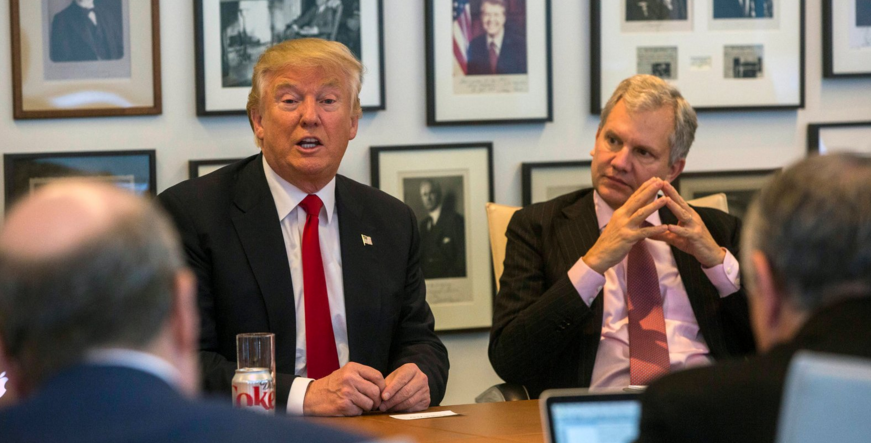 (Image via Twitter)
Contrary to what his senior adviser Kellyanne Conway said in an interview with MSNBC Tuesday morning, Donald Trump may still pursue charges against Hillary Clinton for her use of a private email server or her and her husband's possible connection to alleged "pay-for-play" arrangements with Clinton Foundation donors. 
In a meeting with The New York Times, the president-elect reportedly said "no" when asked if he would take the investigations of the Clintons off the table.
According to two reporters tweeting from inside the meeting, Trump said he doesn't "want to hurt the Clintons" and that Hillary has "suffered greatly in many different ways."
Trump reportedly added that an investigation would be "very, very divisive for the country."   
Nonetheless, the possibility of a Clinton probe remains.