UPDATE 6:58 p.m. local time:
Police have identified the suspect as Hugo Gonzalez of the City of Fontana.
"At this point, investigators believe that Gonzales acted alone," wrote the Ontario Police Department on Twitter.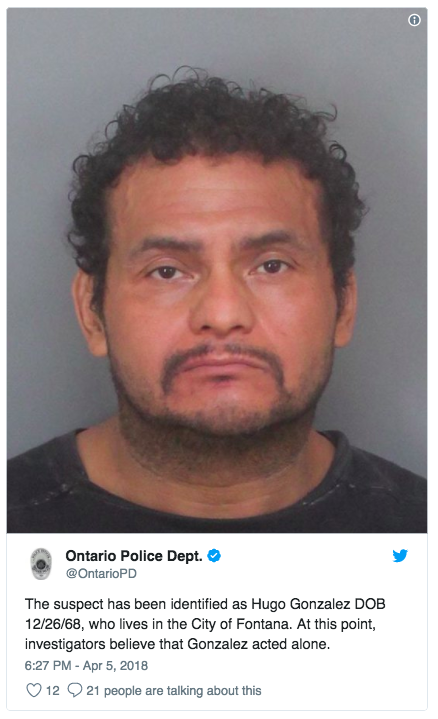 ORIGINAL STORY:
A suspect is in custody after an explosive was detonated in a Sam's Club in Ontario, California Thursday afternoon.
According to police, reports of an explosion were received at 2:08 p.m. local time after a "popping sound" was heard in one of the aisles of the store at 951 N Milliken Ave.
Employees and customers were evacuated from the building after talk of a possible fire. It was later revealed that a "small explosive device" detonated in the store.  
The suspect was apprehended three miles from the store after a brief car chase. Police found a second explosive in the suspect's vehicle, reports local ABC affiliate KABC.
Ontario Police say there "appears to be no structural damage or any injuries at this point."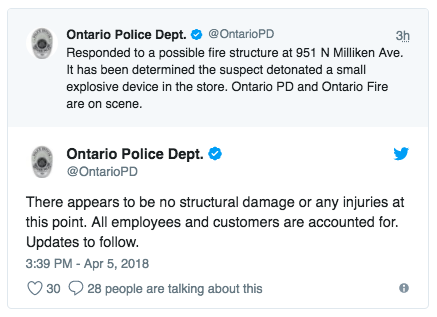 The motive for the incident remains unknown.
Police are currently searching an apartment on the 16500 block on Arrow Blvd. in Fontana that is believed to be associated with the suspect. 
MRCTV will provide updates as more information is made available.
Sponsored Links