Update, 4/29, 4:29 p.m.
Captain Mexico is spotted stomping on a burning effigy of Trump.
Update, 4/29, 4:15 p.m.
The protesters are displaying a piñata of Trump's severed head on a stick.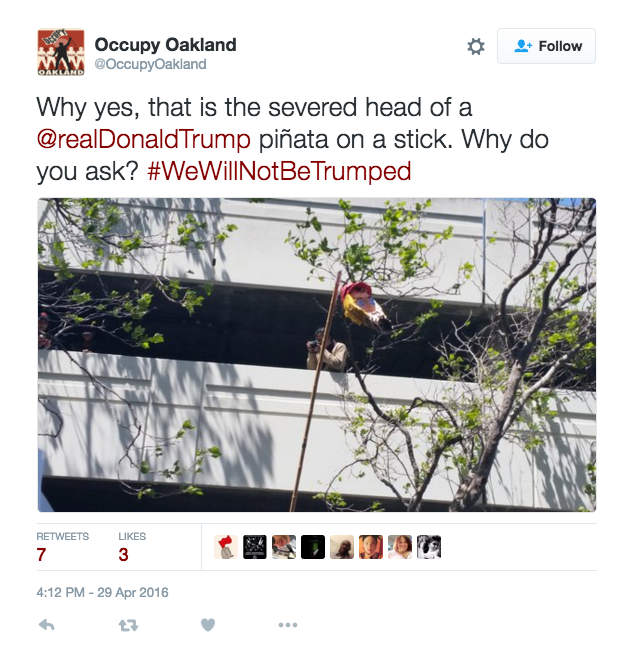 (Image source: Twitter)
Update, 4/29, 3:30 p.m.
Pro-amnesty protesters are flying Mexican flags outside the side door of the Hyatt Regency San Francisco:
Update, 4/29, 3:15 p.m.
Protesters have since broken through the police barrier and are rushing the entrance of the Hyatt Regency San Francisco:
Original story
Activists from multiple groups protested Republican presidential candidate Donald Trump's talk at the California Republican Party Convention in Burlingame, California Friday by "kicking and punching" Trump piñatas and destroying police barricades.
The "Turn Up on Trump" event is a "CALL FOR EVERYONE IN THE BAY" to protest Republicans and their alleged "meeting to build more facist power."
The protest's Facebook event page claims, "The people will rise and shut it all down."
Occupy Oakland's Twitter feed shows the protesters "kicking & punching Trump piñata," holding signs with messages such as, "Willing to trade Donald Drumpf and Ted Cruz for 10,000+ refugees each," chaining themselves together to block Trump's motorcade, and destroying a barricade set up by police: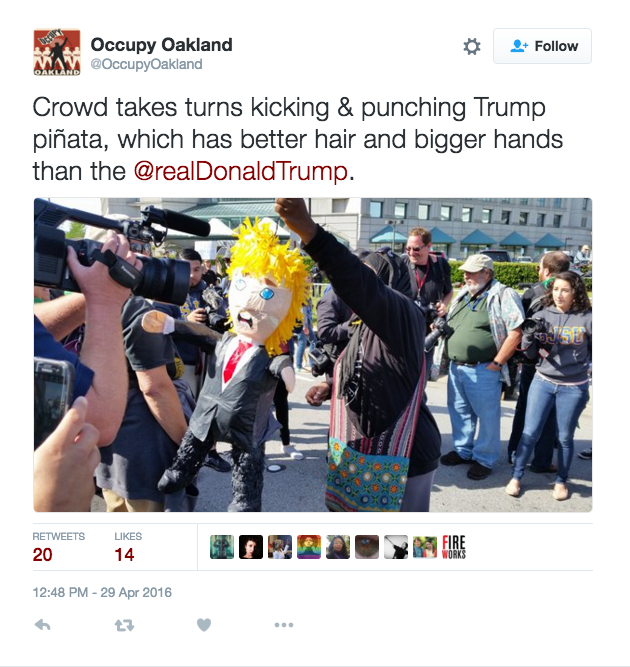 (Image source: Twitter)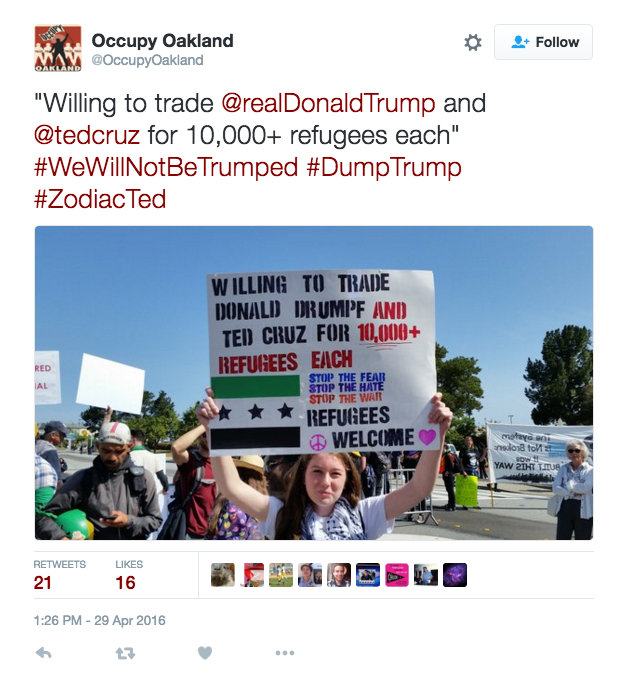 (Image source: Twitter)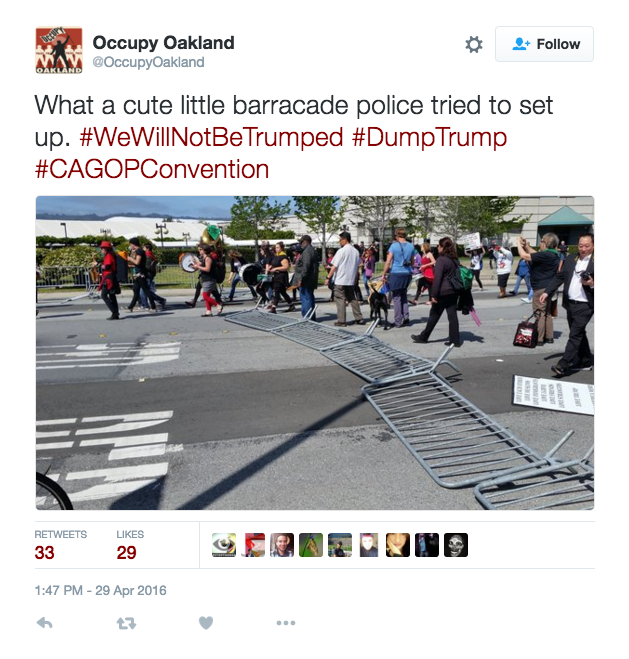 (Image source: Twitter)
​
Prepared talking points and demands provided by "BlackOUT Collective" state the protests are being conducted in order to "Demand a radical transformation of American democracy where Black people have the social, economic, and, [sic] cultural and political power we need to thrive."
The talking points claim, "We are here because Donald Trump, and his hateful racist rhetoric, has misused his media platform to unearth America's hate."
The talking points also accuse the RNC of "spreading and encouraging a culture of hate and racism."
The anti-Trump talking points claim "Democracy is a failed social experiment for Black people" but does not mention an alternative that apparently would better serve the black community.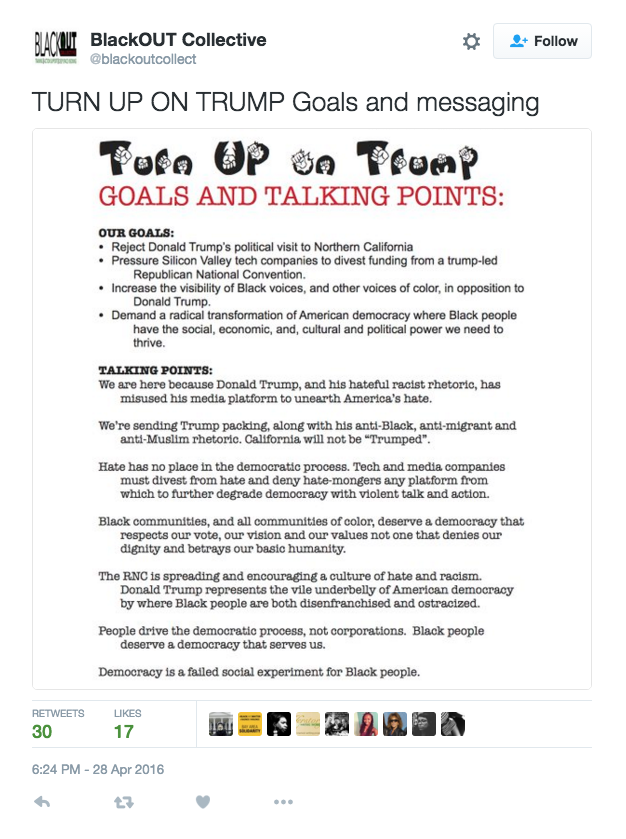 (Image source: Twitter)
The protests come after least 20 people were arrested following violence at Trump protests in Southern California late Thursday evening.