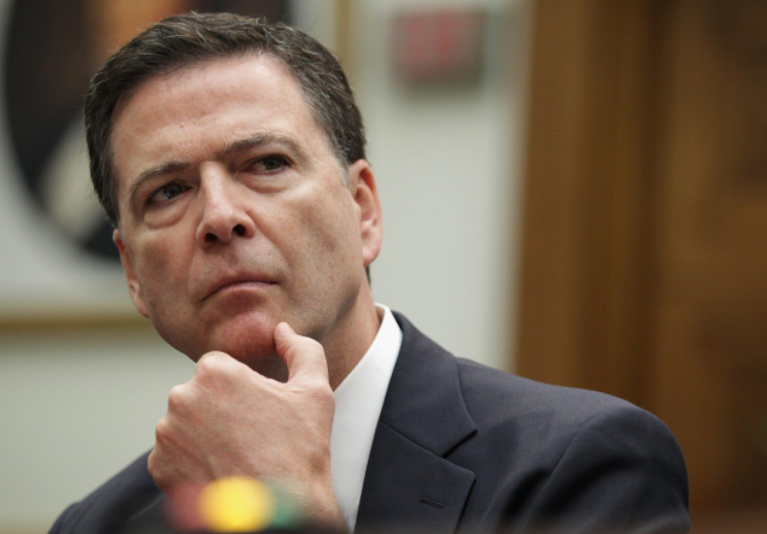 (Image via Twitter)
President Trump in an stunning move fired FBI Director James Comey on Tuesday, amid the bureau's ongoing investigation into Russia's interference in the 2016 presidential election.
Trump wrote in a letter that while he "greatly appreciates" how the now-former director of the FBI had informed him that he is not under investigation, he feels that Comey is "not able to effectively lead the bureau." 
"While I greatly appreciate you informing me, on three separate occasions, that I am not under investigation, I nevertheless concur with the judgment of the Department of Justice that you are not able to effectively lead the bureau," Mr. Trump said in a letter to Comey.
"It is essential that we find new leadership for the F.B.I. that restores public trust and confidence in its vital law enforcement mission," he wrote.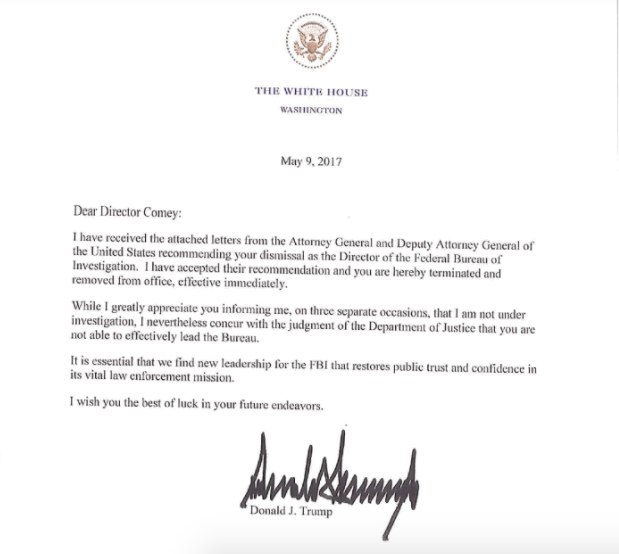 The President dismissed Comey following recommendations by Deputy Attorney General Rod Rosenstein and Attorney General Jeff Sessions.
Sessions, in a written recommendation to Trump, said that he believes "that a fresh start is needed at the leadership of the FBI."
"The Director of the FBI must be someone who follows faithfully the rules and principles of the Department of Justice and who sets the right example for our law enforcement officials and others in the Department," writes Sessions. "Therefore, I must recommend that you remove Director James B. Comey, Jr. and identify an experienced and qualified individual to lead the great men and women of the FBI."
The White House issued a press release Tuesday evening on Mr. Trump's decision to terminate and remove Comey from office, saying that "a search for a new permanent FBI Director will begin immediately."
Thank you for supporting MRCTV! As a tax-deductible, charitable organization, we rely on the support of our readers to keep us running! Keep MRCTV going with your gift here!