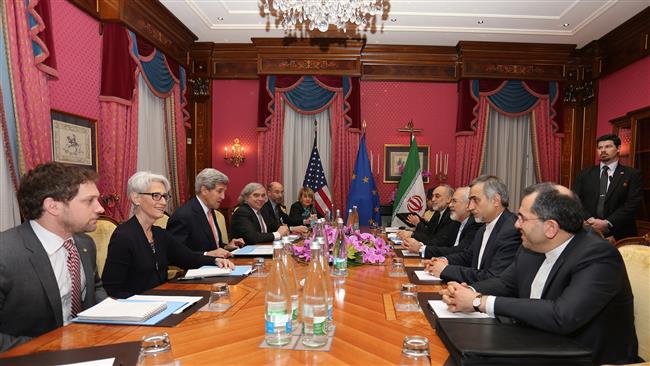 News has just arrived that a preliminary deal for a nuclear agreement between the U.S. and Iran has been reached.
Reuters reports that Iran agrees to scale back their current enrichment by two-thirds and has agreed to be monitored for ten years.
Here is what John Kerry said on Twitter: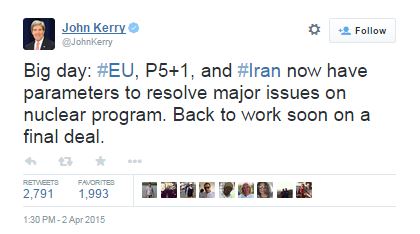 "If this framework leads to a final, comprehensive deal, it will make our country, our allies, and our world safer," Obama said at the White House. "This has been a long time coming."
Iran's Foreign Minister Javad Zarif commented on Twitter: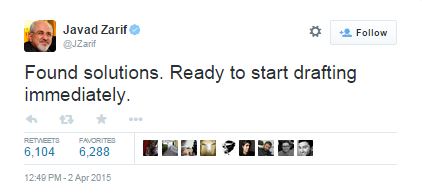 Reuters reports: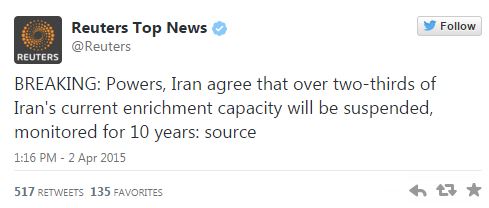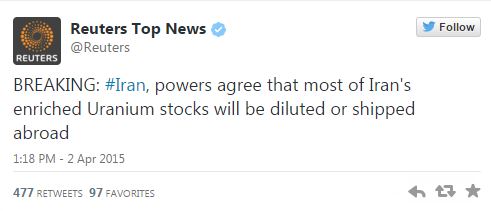 The deal reportedly includes:
A limited stockpile and limited enrichment. 
A sole enrichment facility will be at the Natanz 
Converting the nuclear facility at Fordow into a nuclear physics and technology center 
EU will termiante sanctions and the U.S. will follow suit once the implementation of the agreement in confirmed. 
Tasmin News writes: 
During this period, more than 5,000 machines at Natanz centrifuges to produce enriched at 67/3 per cent will continue. Iran's current stockpile of enriched also be able to produce nuclear fuel assembly or export them to international markets [to] allocate for the purchase of uranium.
 General Director of World & FP for Tasmin News Abas Aslani Tweeted this: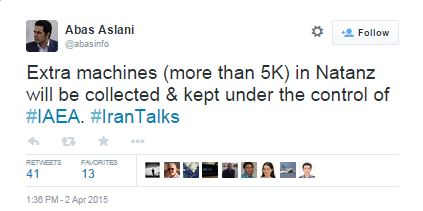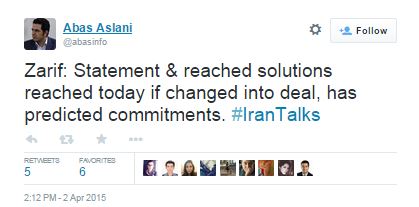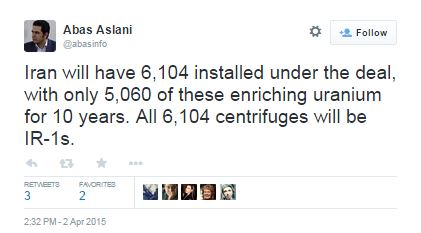 Iranian President Hassan Rouhani said they found "solutions" on key issues and would "immediately" begin drafting a deal to finish by the June 30 deadline, writes Fox News.
The foreign minister of Iran says that a written statement is not the same as a written agreement. You can watch for his updates here.
Zarif said:
"But the agreement, a written agreement, is something that needs to be drafted by all participants and agreed upon in a multilateral process. And that would take, hopefully, three months, to finalize, and hopefully less."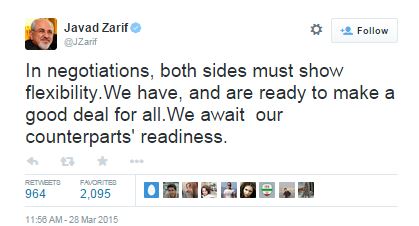 Cover photo courtesy of CNN