The viral video machine that was Ava "Mini AOC" Martinez will no longer be making videos mocking socialist Rep. Alexandria Ocasio-Cortez (D-N.Y.), because reports are surfacing that supporters of Ocasio-Cortez have allegedly repeatedly harassed, doxxed and made "death threats" against the child and her family.
A Twitter account that is supposedly a family member of Martinez tweeted out that the family has deleted "all Mini AOC accounts" in order to attempt to preserve the safety of both the child and the family.
Here's that tweet, of which the only tweet available to view on an account with almost 91,000 followers is the aforementioned tweet posted Wednesday morning: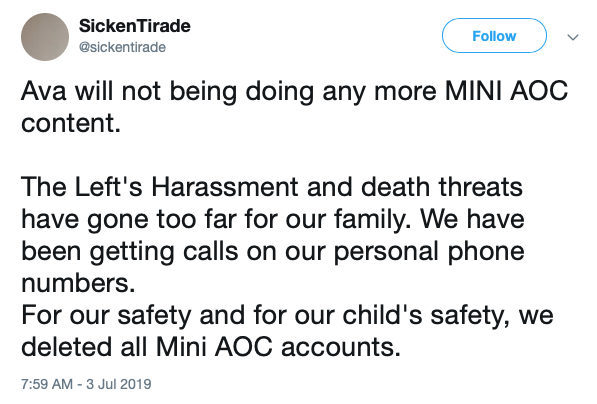 A Twitter search for the official "Mini AOC" account reveals that @miniAOCofficial has been deleted: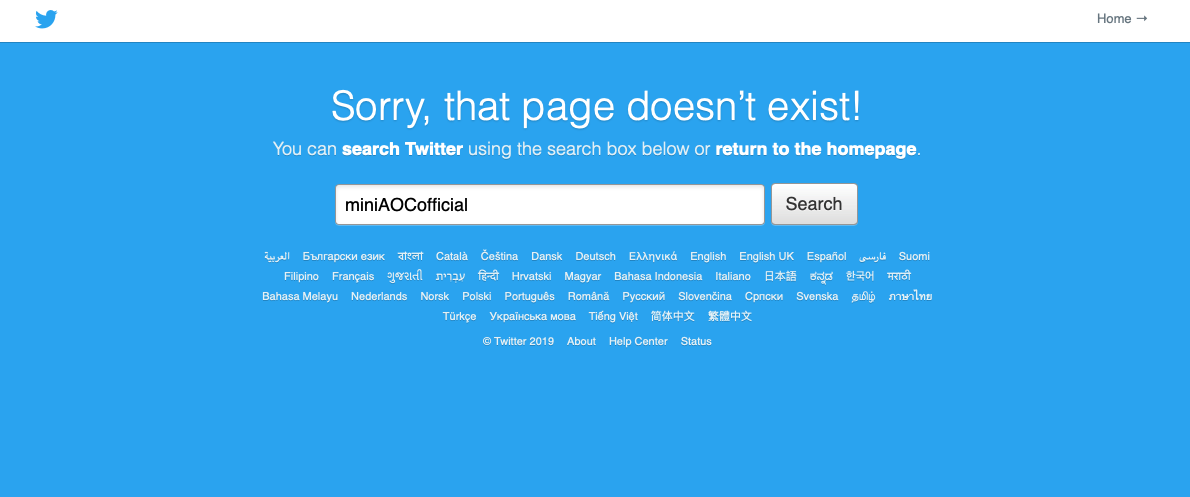 Other verified Twitter accounts have reported the news as well: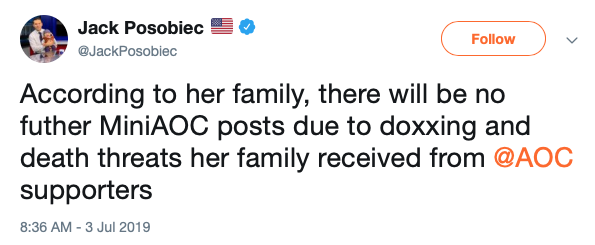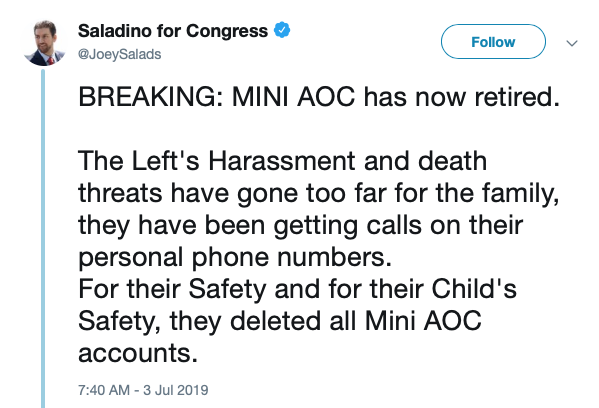 MRCTV Reader,
The liberal media are terrified of the truth, especially when it leads to uncomfortable questions about their own leftist worldview.
MRCTV is the multimedia division of MRC featuring original content and aggregated videos of the news, people, and events conservatives care about.
MRCTV relies on the support of our loyal readers (and video viewers) to keep providing the news and commentary that matter to the American people, not just stories that prop up the liberal agenda.
Make a donation today. Just $15 a month would make a tremendous impact and enable us to keeping shining the light where the liberal media are afraid to tread.
— The MRCTV Team
DONATE
Connect
Sign up for our MRCTV newsletter to receive the latest news.
Sponsored Links