Environmental Protection Agency Administrator Scott Pruitt has resigned, according to a tweet from President Trump Thursday afternoon. The president also indicated that EPA Deputy Administrator Andrew Wheeler will assume Pruitt's role beginning on Monday.
Here's the tweet: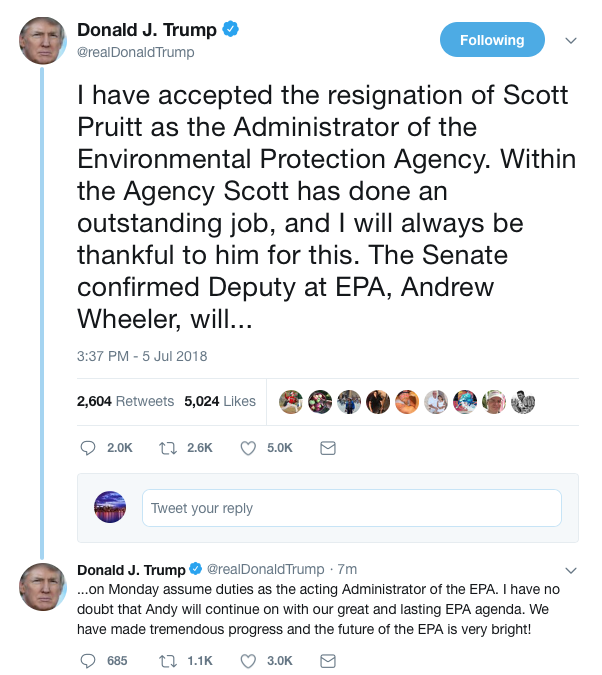 UPDATE: 7/5/18 4:30PM - Following Trump's tweet about Pruitt's resignation, an official resignation letter by Pruitt was released. You can read the letter here.
Pruitt's resignation came during the same week that Pruitt was accosted by a 33-year-old school teacher while eating lunch at a restaurant in Washington D.C., where she demanded he resign. While the woman's words most likely didn't influence Pruitt's decision to resign, Pruitt did cite the toll that serving in the administration has taken on his family in his resignation letter to the president.
Stay tuned to MRCTV for any update concerning this story.
Sponsored Links