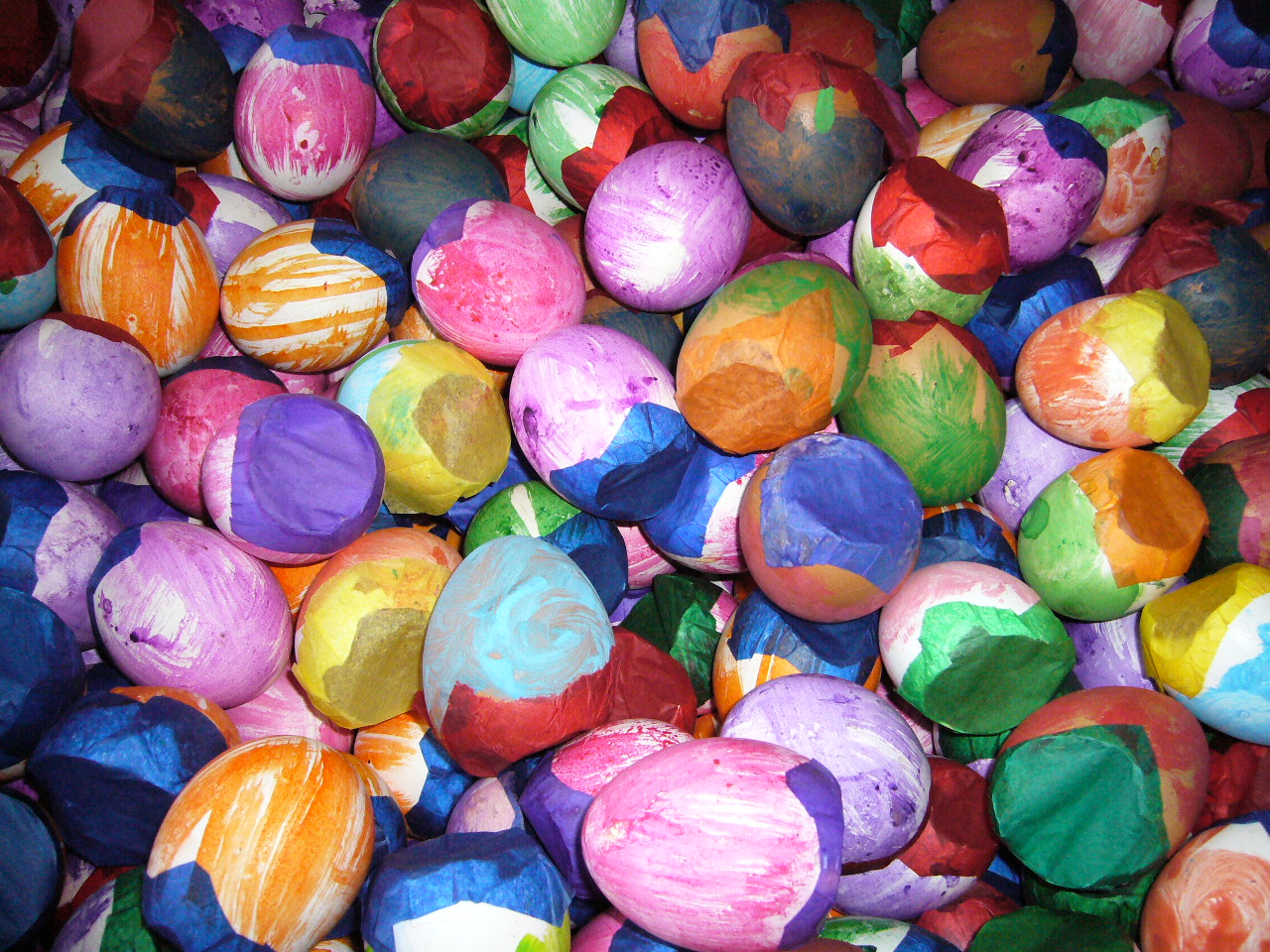 U.S. Customs and Border agents in Laredo, Texas are gearing up for a Holy Week "surge" in visitors – especially those bringing deadly "cascarones" (confetti-filled egg shells) into the U.S.
Just like other Easter egg shells, cascarones symbolize rebirth and resurrection – but, they are traditionally broken over someone's head, to bring them good luck.
"Laredo Field Office is taking a proactive approach to facilitating the expected surge in traffic during Holy Week this year," said Laredo Field Office Director David P. Higgerson.
In addition to implementing traffic flow management measures, border agents will also be on the lookout for U.S.-bound travelers carrying cascarones infected with the "highly contagious, fatal" Exotic Newcastle Disease (END):
"Since Easter is fast approaching, CBP is reminding the traveling public that cascarones (confetti-filled eggshells) are restricted to quantities of 10 per passenger and the shells may be decorated or etched but they must be empty, clean and free of any egg residue.

Cascarones are a restricted commodity by CBP in order to prevent further spread of Exotic Newcastle Disease (END) through contaminated eggshells. END is a highly contagious, fatal viral disease that affects a substantial number of bird species, attacking respiratory, nervous and digestive systems. Mortality is up to 90 percent of exposed birds."
MRC Latino's Cindy Andrade confirmed that there does, indeed, appear to be an annual "surge" in northbound traffic toward South Texas, as more people from Mexico come to spend their holiday (Holy Week) in the states visiting friends and relatives and shopping.