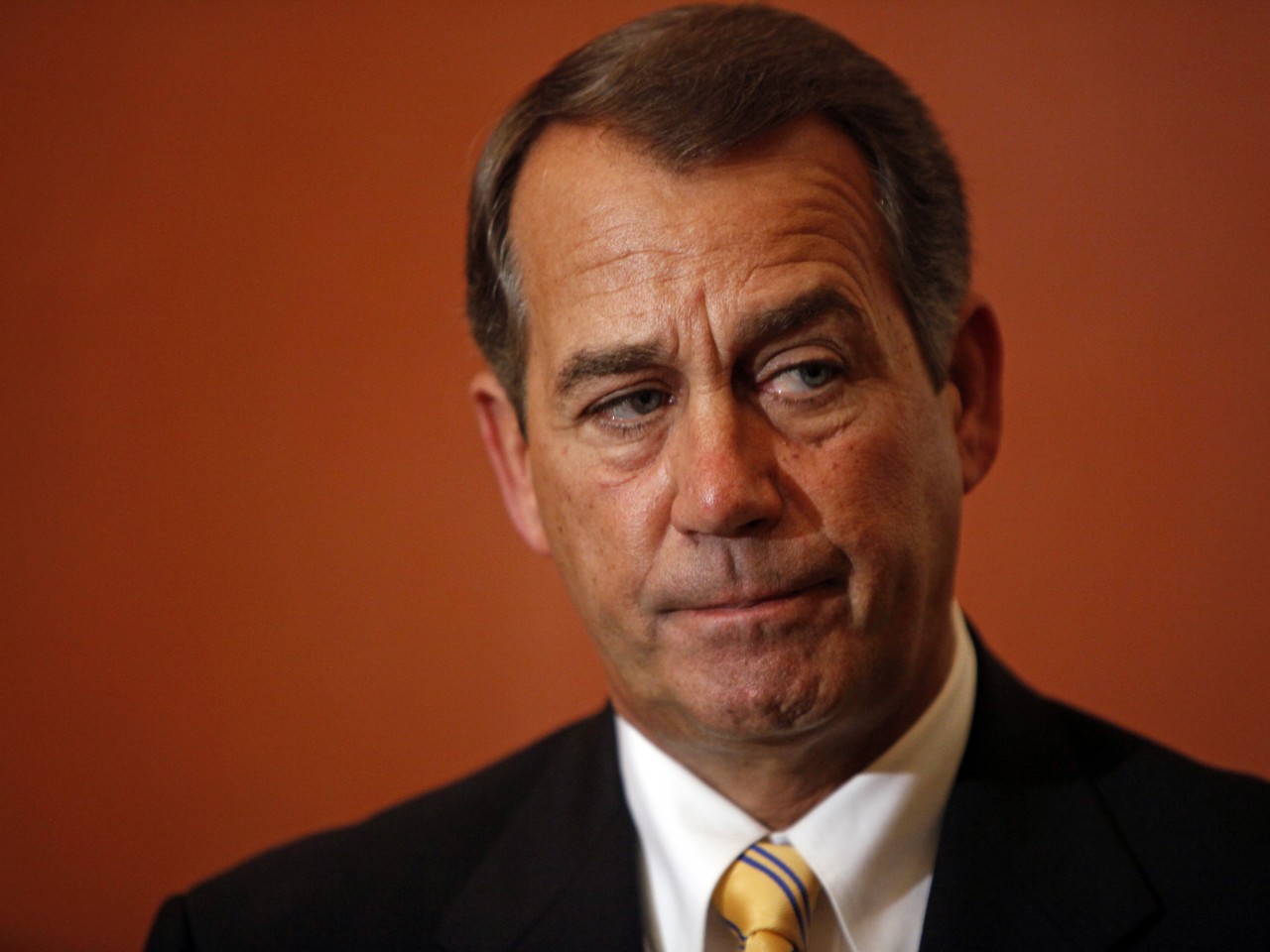 Speaker of the House John Boehner (R-Ohio) may be growing a bit frustrated with the political attacks blaming Tuesday evening's tragic derailment near Philadelphia on a failure to give Democrats the federal spending they want for Amtrak and other infrastructure projects.
During the Speaker's weekly press conference on Thursday, Ginger Gibson senior political writer at the International Business Times began to ask about the Democratic Party's claim that part of the blame for the Amtrak tragedy belongs to the GOP's refusal to spend more money on infrastructure.  Boehner did not allow her to finish the question; instead he cut in with an angry rebuke: 
"Are you really going to ask such a stupid question? Listen, you know they started this yesterday, 'it's all about funding, it's all about funding.' Well, obviously it's not about funding. The train was going twice the speed limit. Adequate funds were there. No money's been cut from rail safety, and the House passed a bill earlier this spring to reauthorize Amtrak and authorize a lot of these programs. And it's hard for me to imagine that people take the bait on some of the nonsense that gets spewed around here."
On Wednesday during a House Appropriations Committee meeting, Representative Steve Israel (D-NY) blamed GOP lawmakers for failing to make "safety a priority" and bringing up the Amtrak tragedy he said, "Last night we failed them. We failed to invest in their safety." 
Mike Simpson (R-ID) shot back, "You have no idea, no idea what caused the accident, and to use that as a means of supporting the last amendment… don't use this tragedy in that way, it was beneath you."
Reports in the NY Times and WSJ contend that funding was not an issue in the crash. 
According to the Wall Street Journal, while Amtrak has requested additional funding for infrastructure, they had already received the funding for "positive train control," the advanced signal system which many in the media are saying would have prevented Tuesday's derailment. 
The railroad has already installed the federally mandated system between New Haven, Conn., and Boston and was to complete work between New York and Washington by the end of this year, an Amtrak official said. 
Robert Sumwalt, the National Transportation Safety Board official who is leading the investigation, told the New York Times:
Even without the system, rail safety experts said Amtrak locomotives have multiple systems to alert train operators to excess speed, with warning lights and sound alarms. Mr. Sumwalt said he did not know yet whether those systems had worked.
Perhaps, next time, Ms. Gibson will do a bit more research before she questions the Speaker.