The media, politicians and celebrities have used the "QAnon" term to describe many people who don't subscribe to their pre-approved narratives. Granted, some of the "QAnon" stuff was and is kinda out there, but so is much of what we see from outlets like MSNBC, CNN, ABC News and others. So it should come as no surprise that when a portion of the right pushes back against leftist conspiracy theorists, Big Tech companies come to their rescue.
There's a relatively new term floating around online forums and social media threads, "Blue Anon."
According to the Urban Dictionary, which is the internet's favorite place to get definition for slang and other alternative terms, the "top definition" for "Blue Anon"  is as follows:
A loosely organized network of Democrat voters, politicians and media personalities who spread left-wing conspiracy theories such as the Russia Hoax, Jussie Smollett hoax, Ukraine hoax, Covington Kids hoax, and Bret Kavanaugh hoax. Blue Anon adherents fervently believe that right-wing extremists are going to storm Capitol Hill any day now and "remove" lawmakers from office, hence the need for the deployment of thousands of National Guard stationed at the US Capitol.
Basically, think of "Blue Anon" as a comeback troll against those on the left who label people who disagree with them on right, as "QAnon" — which some on the right have classified themselves as being.
The Post Millennial reported Sunday that Jack Posobiec tweeted that both Google and Urban Dictionary censored the "Blue Anon" term.
As of this writing, the definition for "Blue Anon" is listed on Urban Dictionary's website. The same can't be said when you search for either "Blue Anon" or "Blue Anon definition" on Google. For the second search term mentioned, the Google results do provide articles as to the censorship regarding "Blue Anon," but the actual definition - Urban Dictionary or otherwise - is not provided.
Here are two screenshots of the search results for each search term listed above (Note: Search results in the first image for local businesses were removed):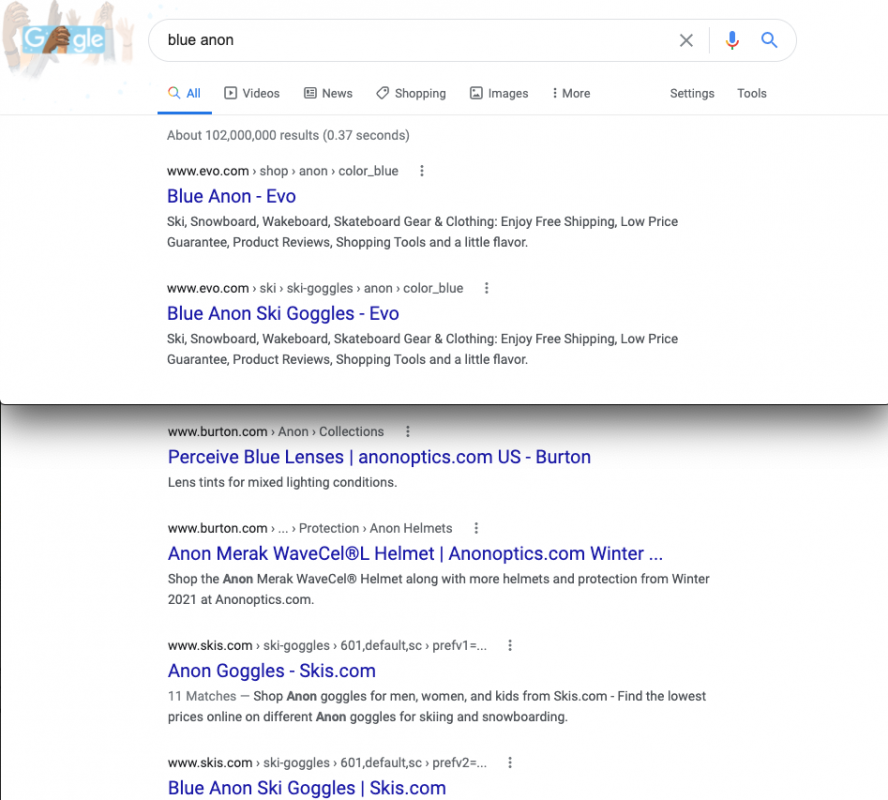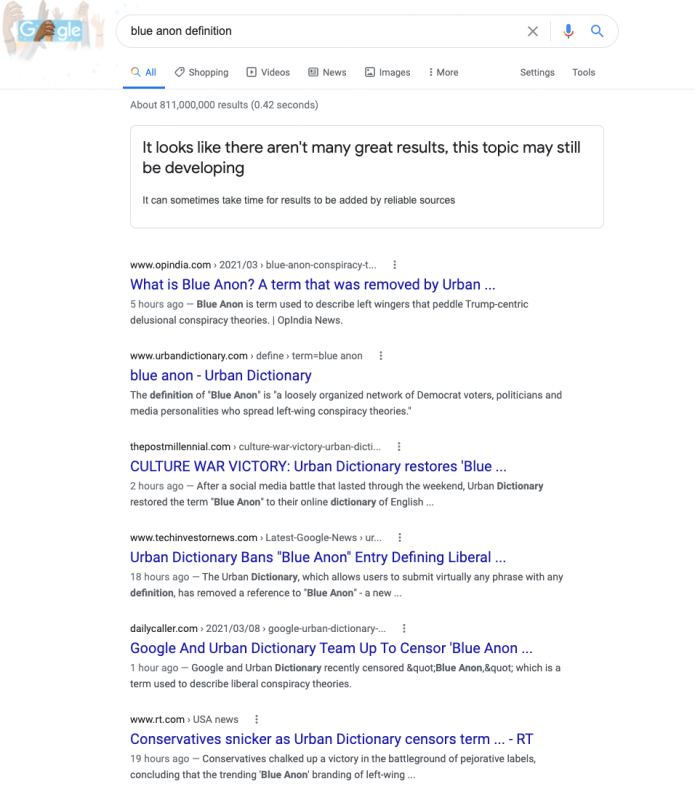 Like most people, it appears the left can dish it out, but they can't take it.