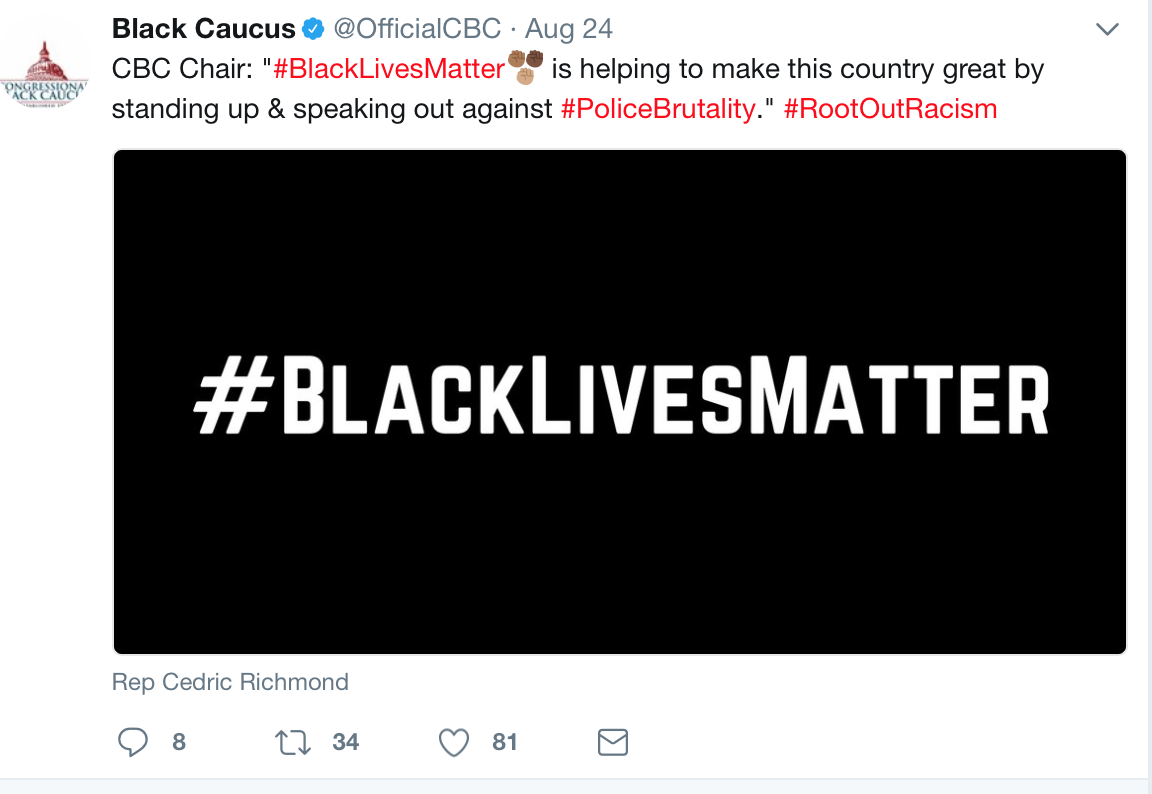 (CBC Twitter post)
Last week members of the Congressional Black Caucus (CBC) launched a "root out racism" campaign to "keep its foot on the Trump administration's neck by calling their racist and discriminatory policies what they are."
The CBC effort came following President Donald Trump's response to violence at a white supremacist rally in Charlottesville, Va. earlier this month.
According to The Hill:
Led by Rep. Cedric Richmond (D-La.), chairman of the Congressional Black Caucus (CBC), the 'root out racism' campaign takes aim at the administration policies — and the White House personnel — the group says encourages discrimination against minorities.

'The CBC will keep its foot on the Trump administration's neck by calling their racist and discriminatory policies what they are,' reads a list of CBC talking points distributed to members of the group this week.
The CBC used the campaign hashtag to tweet that it stands with Black Lives Matter, that "We need to get white supremacists out of the White House" and their support for a bill to prevent federal funds from being used for confederate statues among other issues.
Thank you for supporting MRCTV! As a tax-deductible, charitable organization, we rely on the support of our readers to keep us running! Keep MRCTV going with your gift here!