They say insanity is doing the same thing over and over and expecting different results. Which, apparently, includes Democrats shoving their spotlight onto various radical leftwing celebrities whose ringing endorsement...well, didn't do much for Hillary Clinton, frankly. But they're gonna try it with Biden, anyway.
Capping off a night of virtual speeches by a host of Democratic icons such as Former First Lady Michelle Obama, Gov. Andrew Cuomo, Sen. Bernie Sanders and former Ohio Gov. John Kasich (yep, him, too), Democrats concluded their online event with a music video from…Billy Porter.
If you don't know who that is, that's OK. Porter is a former Broadway performer with a mediocre voice who now has a solo singing career. If you're familiar with him at all, it's probably due to the fact that he's gained fame for wearing crazy ballroom dresses on the red carpet. For example...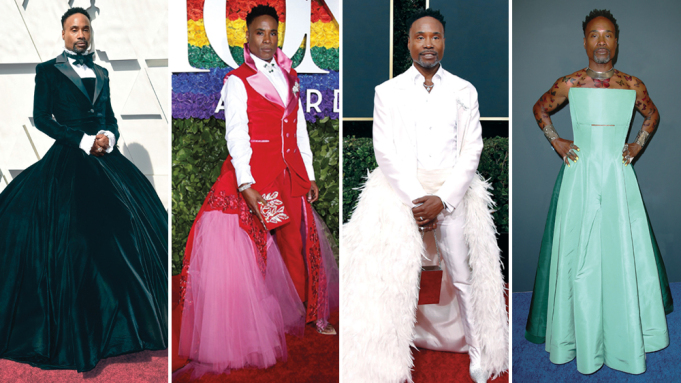 Sorry about your eyes.
But apparently, and surprising exactly no one, a dude known for prancing around in ladies' clothing at Hollywood events is who Dems went with to close the first night of their virtual convention. He was joined by Stephen Stills, who stood there awkwardly playing about three notes on the guitar as Porter began crooning Stills' 1966 song "For What It's Worth." And…it got weird.
Check it out. 
 
I will give the DNC one thing. This will go down as one of the most hilarious moments in Democratic history. Like the women's movement. pic.twitter.com/Oz9cJ6gtpJ

— Jon Miller (@MillerStream) August 18, 2020