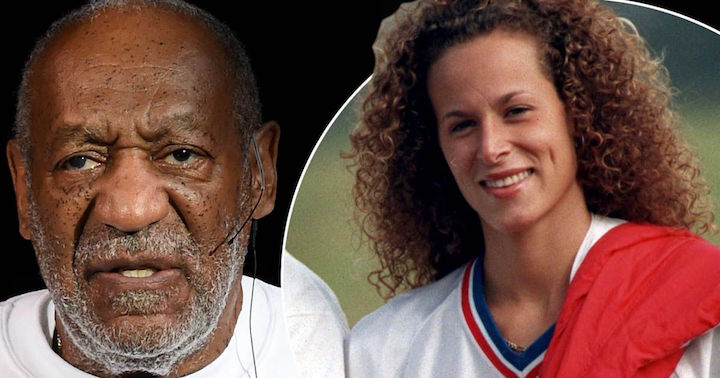 Once "America's Dad," Bill Cosby's reputation was destroyed in recent years due to public accusations he raped, drugged, and/or sexually assaulted at least 50 women since 1965. During that time, Cosby has faced lawsuits based on the accusations, but is now facing criminal charges for the first time.
Montgomery County, Pa., District Attorney-elect Kevin Steele announced at a Dec. 30 press conference that an arrest warrant has been issued for comedian Bill Cosby for "aggravated indecent assault," one of the state's rape statutes.  
Cosby is accused of drugging and sexually assaulting former Temple University director of basketball operations Andrea Constand at his Elkins Park, Pa., mansion in January 2004. Given that the statute of limitations is twelve years, the county had less than a month to file the charges.
According to ABC News, Constand filed charges against Cosby after the incident, but prosecutors in Montgomery County didn't charge the comedian at the time, saying they didn't have enough evidence. Constand filed the lawsuit against Cosby in 2005, which was eventually settled out of court. Cosby did not have to admit any wrongdoing as part of the settlement.
In early July 2015, the Associated Press won a legal action compelling the release of the deposition Cosby gave as part of Constand's lawsuit.
Bill Cosby testified in 2005 that he got Quaaludes with the intent of giving them to young women he wanted to have sex with, and he admitted giving the sedative to at least one woman and "other people," according to documents obtained Monday by The Associated Press.

(...)The 77-year-old comedian was testifying under oath in a lawsuit filed by a former Temple University employee. He testified he gave her three half-pills of Benadryl.
It was the release of that deposition which compelled the prosecutor to take another look at the case. Kevin Steele explained at the press conference:
After determining that the statute of limitations regarding potential criminal offenses had not yet expired, the investigation was reopened. Working with Chief Norris and the Helton township police, Montgomery prosecutors from our office reviewed initial investigation, re-interviewed some of the witnesses and examined evidence from the civil case and information from other alleged victims.

The evidence shows Mr. Cosby established a relationship with the victim after meeting her through work associated with the Temple women's basketball problem. Through the course of their association, the victim came to consider Mr. Cosby her mentor and her friend.

On two other occasions before the incident leading to the criminal charge in this case, Mr. Cosby made two sexual advances at her that were rejected. On the evening in question, Mr. Cosby urged her to take pills that he provided to her and to drink wine, the effect of which rendered her unable to move, respond to his advances and he committed aggravated indecent assault upon her.

The prosecutor's job is to follow the evidence wherever it takes us. Sometimes that means whenever it comes to light. When U.S. Federal judge Edward Rabrano unsealed legal filings that contained references to the civil deposition, and we learned about allegations from other victims under similar circumstances, reopening this case was not a question. Rather, reopening this case was our duty as law enforcement officers with a sworn obligation to uphold our constitutions, and to uphold the law. 
Cosby was expected to be at an arraignment Wednesday afternoon at 4 p.m.
Watch the press conference in the video below: