The battle of the balloons has arrived in London.
A bikini-clad balloon of London Mayor Sadiq Khan will soon float in the English air, as a response to the "baby-Trump" balloon that the mayor permitted during President Trump's visit to the UK.
According to the Daily Mail UK,
Organisers raised more than £58,000 online to pay for the blimp of Mr. Khan following the furor over the 20ft balloon, dubbed 'Trump Baby', which was granted permission to rise above Parliament Square during the US President's visit last month.

The inflatable depicting a bikini-clad Mr. Khan, which is slightly larger than its rival at 29ft, will be flown in the same Westminster location on Saturday morning.

Yanny Bruere, the 28-year-old marketing manager behind the effigy, said he had been angered by the Mayor's focus on political point scoring instead of dealing with soaring crime.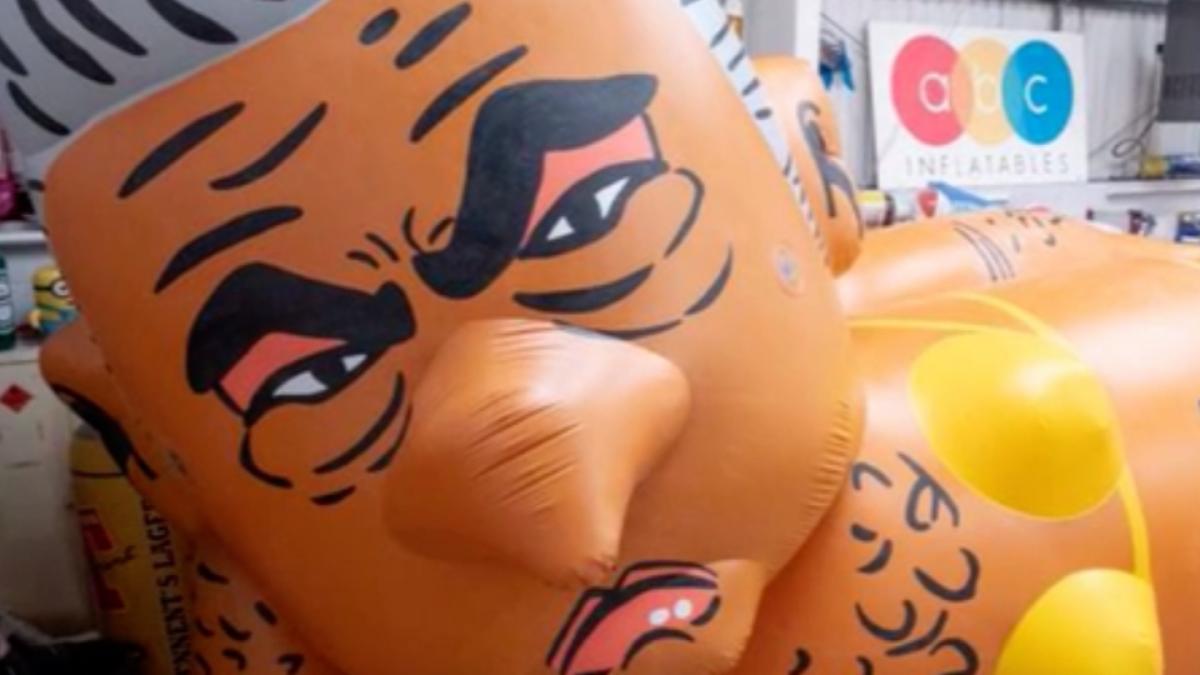 Why a bikini?
The design of the inflatable showing Mr. Khan dressed in a bikini pokes fun at one of his first decisions upon taking office when he banned adverts on the London Underground that promote an unhealthy body image. 

It followed a row over a billboard poster showing a woman in a bikini that asked: 'Are you beach body ready?'

Mr. Bruere said: 'It's ridiculous that he talked about the importance of freedom of speech when he gave permission for London to insult the President of the United States while imposing censorship himself upon the lives of ordinary Londoners.

'He would never have given permission for that balloon if it ridiculed Barack Obama.'
The Khan balloon is set to soar this Saturday in the same location the "baby-Trump" balloon was aired during the president's visit.
For more check out DailyMailUK.