President Joe Biden's transgender fuel garbageman was arrested two months ago, not that you've heard about it from the White House or the leftist media. Shocking, I know.
Sam Brinton, the bondage-wearing, trans ladyman whose official title is - or was - the Deputy Assistant Secretary of the Office of Spent Fuel and Waste Disposition, was booked in September on felony theft charges for stealing someone else's luggage at the Minneapolis-St. Paul International Airport. He's been on a leave of absence from his senior Department of Energy job ever since, though the administration appears to have kept the whole debacle pretty hush-hush.
In case you've forgotten, we're talking about this guy (the one on the right, not the dude in drag on the left - that's a different Biden employee).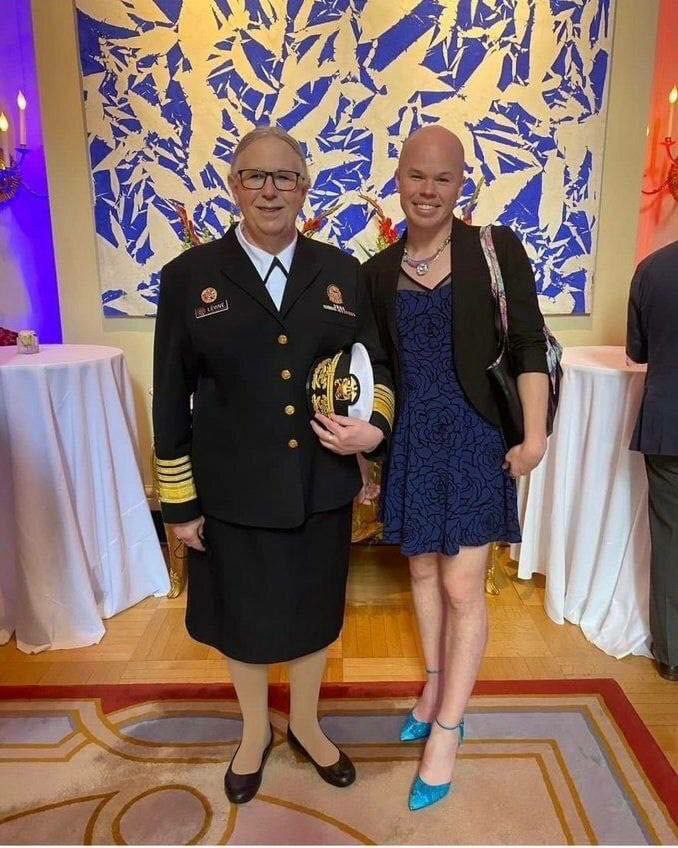 The Daily Mail notes:
In complaint from October 27, it is alleged Brinton was seen caught on airport surveillance cameras removing 'a navy blue hard-sided roller bag' from a baggage claim carousel.

On the same day, the bag was reported missing by a woman earlier in the day. 

After reviewing several surveillance videos she identified the bag as hers adding that the total value of items in the allegedly stolen bag was roughly $2,325.
I can only assume that included a pair of pumps Brinton just had to have.
Related: Preachers Launch Counter-Movement To 'Drag Queen Story Hour': 'Pastor Story Hour'
According to the video, Brinton reportedly took the tags off the parcel and shoved it into his purse before quickly sashaying away. He then gave several conflicting stories to law enforcement before finally admitting he took the bag, claiming it was in error and that he was scared to come forward for fear that someone would think he'd stolen the bag.
Which, according to the criminal charges, he did.
If convicted, Brinton faces a $10,000 fine.