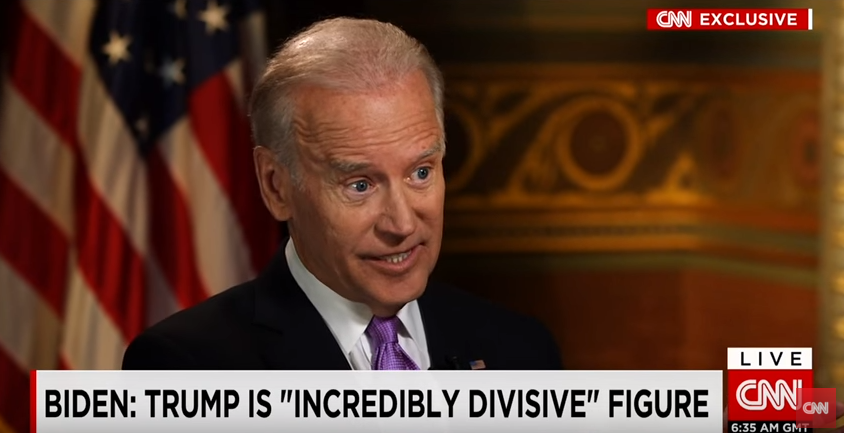 Image via Screenshot
In an interview with CNN's Gloria Borger on Tuesday, Vice President Joe Biden criticized GOP presidential front-runner Donald Trump for being "an incredibly divisive figure" who "appeals to people's fears as opposed to their hopes." 
"I think he's an incredibly divisive figure," said Biden. "The country has never done well when the leader of the country appeals to people's fears as opposed to their hopes."
"That's what worries me about Donald Trump," he continued. "If Donald Trump gets the nomination and wins the election… he's gonna regret having said the things he's said and done."
Biden went on to ask how Trump, "on the tangent he's on now," can pull the country together if elected.
"It's just divisive. It's not healthy," said the Vice President.
Biden's remarks come at the heels of President Obama's seventh and final State of the Union Address tonight.
Americans can expect to hear Obama speak to his "regret" about entering the final year of his term as President of the United States in a deeply divided country.
During his interview on CNN, Biden noted that he and the President unabashedly seek to influence the Democratic presidential nominee.
"We want to affect the attitude of the nomination," he said. "We've worked too hard the last seven years to take the party -- to take the country to a place where we want it to be. And so, what little influence I may have and he may have on who the nominee is and what the nominee says, we're not going to be shameful or bashful of it."
Listen to Biden's full remarks in the video below.