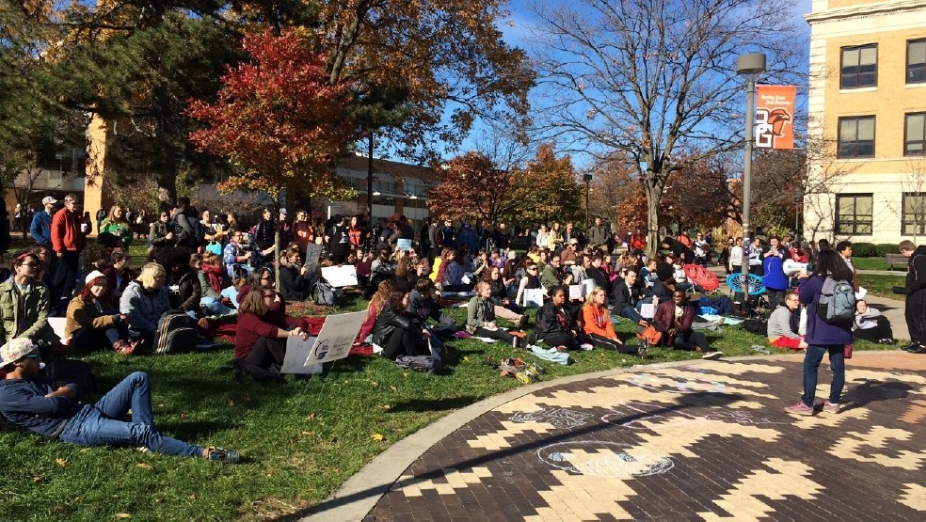 Bowling Green State University student Eleesha Long claimed to be attacked on her Ohio campus by three white men wearing Trump T-shirts just one day after the election. And the only problem with her story is that none of it ever happened.
"While walking down Crim St. to ask for yard signs, three boys began to throw rocks at me," Long wrote in a police complaint.
She claimed the white men were shouting explicit language and wearing Trump T-shirts. Long originally posted her story on Facebook without calling 911, but after her post received a lot of attention, officers at Bowling Green took her to the police station, where she gave her statement.
Lt. Dan Mancuso says Long frequently changed her story, adding, "Several times the complainant changed her story about what happened, where it happened, and when it happened."
After obtaining a search warrant for Long's Facebook and Verizon history, Mancuso discovered she wasn't where she claimed to be at the time of the incident.
"Based on that information, it proved that she was not in the location, that of when she said it occurred," he told ABC13.
Based on Long's texts, she was apparently frustrated with some of her friends and family who voted for Trump in the election. The police reports indicate she sent texts to her boyfriend and mother bashing Trump supporters, using phrases like, "This is why you should take an IQ test to vote," and "I hope they all get AIDS."
One text even said, "I haven't met a decent Trump supporter yet."
Long has been charged with falsification and obstructing official business. She was issued a citation and has a pending court date.
This is just one of many hoaxes that have been reported following the election of people falsely accusing Trump supporters of hate crimes.
Thank you for supporting MRCTV! As a tax-deductible, charitable organization, we rely on the support of our readers to keep us running! Keep MRCTV going with your gift here!