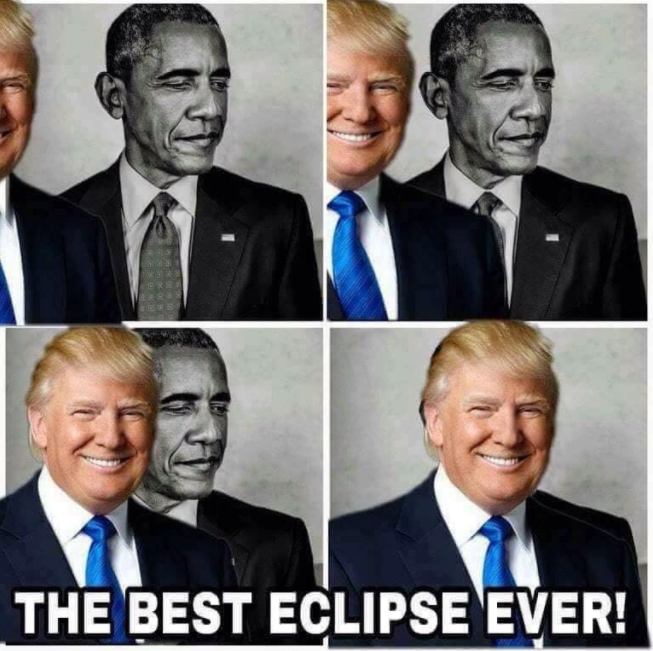 President Trump had an active morning on Twitter Thursday.
In the middle of a rant about how he's disappointed with the jobs Senate Majority Leader Mitch McConnell and House Speaker Paul Ryan are doing on Capitol Hill, Trump retweeted a meme showing himself "eclipsing" former U.S. president Barack Obama.
The photo shows a picture of Trump superimposed on a black and white picture of Obama.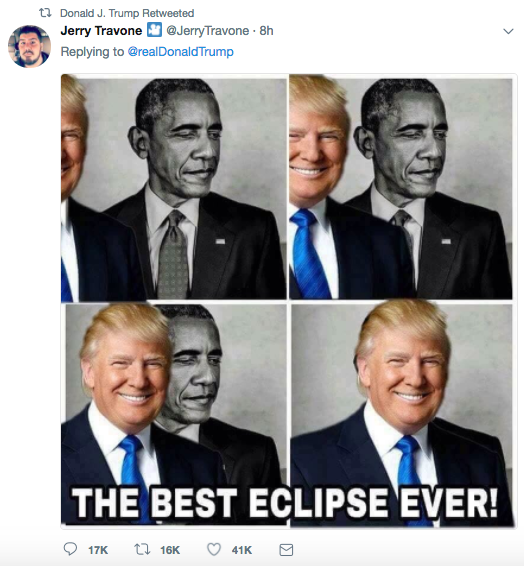 The tweet quickly caught fire, generating over 17,000 comments and nearly 16,000 retweets, as people jumped at the opportunity to call the president "racist," "insecure," and "juvenile."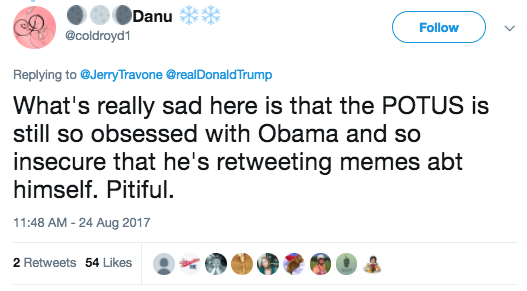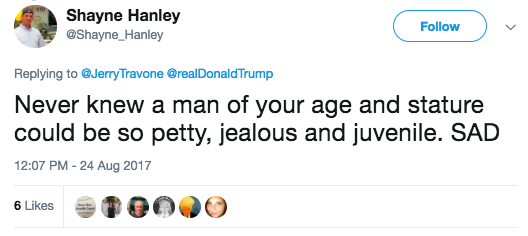 Others replied with edited memes, showing Trump with small hands superimposed on Obama with much larger hands, as well as one with Trump behind bars.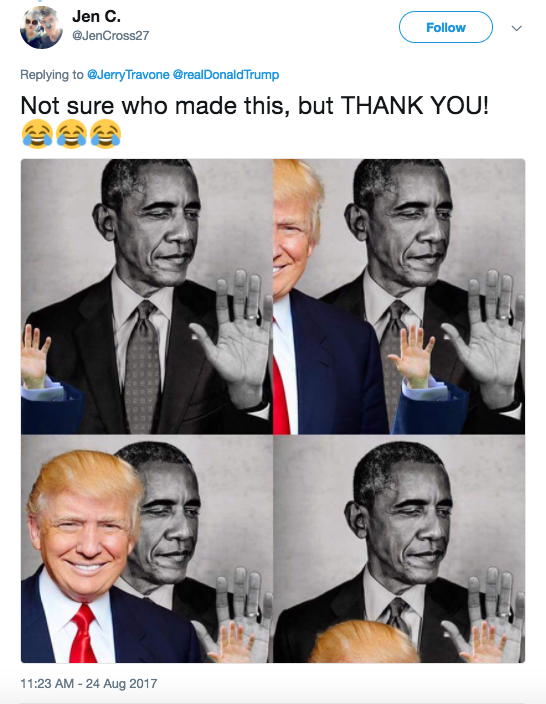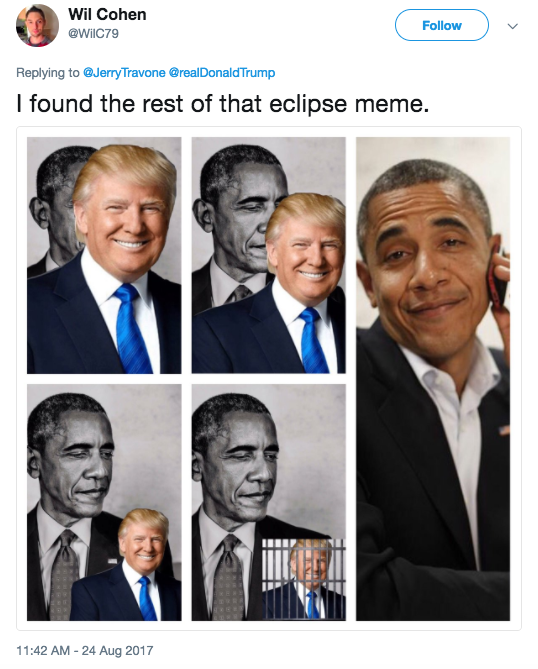 Many commented that the best part of an eclipse is that it's "temporary."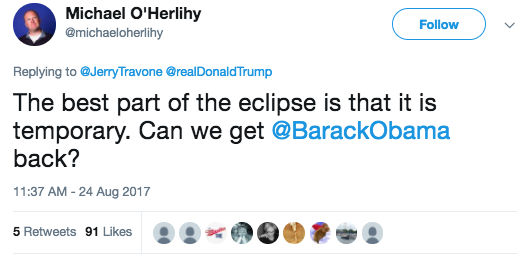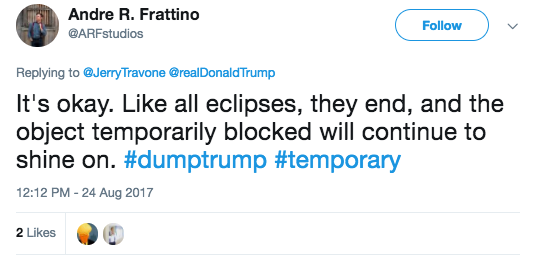 While the President's retweet received a lot of negative comments, over 41,000 people liked the post.
Seemingly unaffected by the comments, President Trump went on to write a series of tweets criticizing the "fake news," former Director of National Intelligence James Clapper, who recently questioned Trump's fitness for office, and, again, Senate Majority Leader McConnell.
Thank you for supporting MRCTV! As a tax-deductible, charitable organization, we rely on the support of our readers to keep us running! Keep MRCTV going with your gift here!