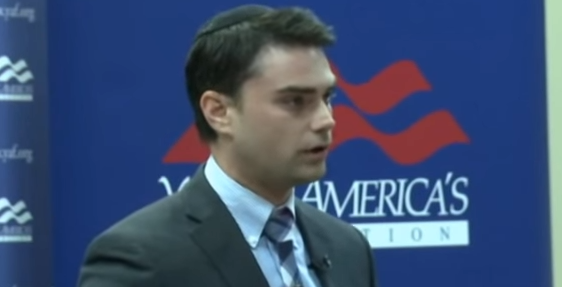 It was announced on Thursday that the Young America's Foundation (YAF) and Daily Wire Editor-in-Chief Ben Shapiro are suing California State University at Los Angeles for censoring Shapiro's lecture at the university on Feb. 25 of this year.
YAF released a statement announcing the lawsuit:
On Thursday, May 19, Young America's Foundation filed a lawsuit against California State University Los Angeles (CSULA) for censoring CSULA Young Americans for Freedom's (YAF) February 25 lecture featuring Ben Shapiro. With the legal assistance of Alliance Defending Freedom, Young America's Foundation, Ben Shapiro, and a CSULA student are suing William Covino, the university president, various administrators, and two professors who repeatedly targeted the YAF chapter, for violating their First and Fourteenth Amendment rights.
MRCTV reported on the original incident as it happened back in February.
Protesters at the event in question barricaded the doors to the speaking engagement, forcing people to enter through the back. Not many people actually got into the hall, and those who did were trapped by the protesters outside the doors in the lobby. Protesters even became violent, and incidents of pushing and intimidation were reported.
Student protestors at CSULA displayed mob-like behavior, and were not willing to allow a different viewpoint from their own to be voiced.
For Shapiro's statement on the lawsuit, watch below: