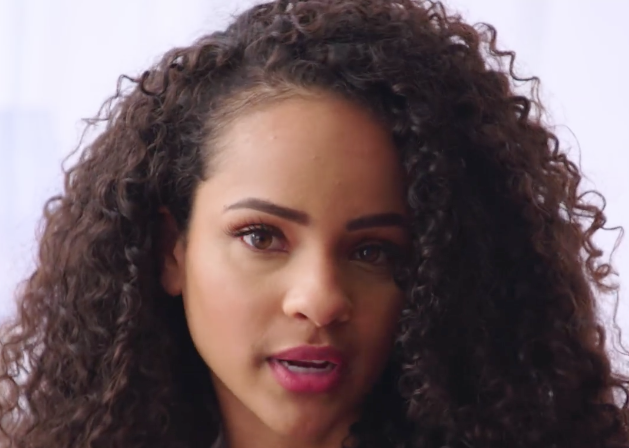 Striving for inclusivity is apparently wrong if being more inclusive involves including white people.
This week, SheaMoisture, a family-owned beauty business that has historically catered to the black community, published an allegedly controversial commercial centered on the message of not hating your hair. The advertisement featured women of different ethnicities talking about what they didn't like about their hair before learning to love their natural hair and trying SheaMoisture.
The standout line from the commercial is instructing people to "Break from hair hate with a million ways to love your hair instead."
Despite the body-positive feel-good message about embracing your natural self, the commercial immediately evoked outrage online from many in the black community. The topic "Shea Moisture" even trended on Twitter Monday evening.
The Root accused SheaMoisture of "a whitewashing marketing ploy." BET said the company was "rightfully" "dragged" on social media for what they say "appears to be catering to white women for 'financial gain.'"
Most of the arguments against SheaMoisture's commercial were founded on the notion that the brand shouldn't expand its target demographic in the name of diversity because the diversity happens to include white people.
After the backlash, SheaMoisture issued an apology, saying they "f-ed this one up":
Wow, okay – so guys, listen, we really f-ed this one up. Please know that our intention was not – and would never be – to disrespect our community, and as such, we are pulling this piece immediately because it does not represent what we intended to communicate. You guys know that we have always stood for inclusion in beauty and have always fought for our community and given them credit for not just building our business but for shifting the beauty landscape.
The company admitted that while the purpose of the ad was to demonstrate different "hair journeys," they will try harder to make sure the black community is "well-represented":
While this campaign included several different videos showing different ethnicities and hair types to demonstrate the breadth and depth of each individual's hair journey, we must absolutely ensure moving forward that our community is well-represented in each one so that the women who have led this movement never feel that their hair journey is minimized in any way. We are keenly aware of the journey that WOC face – and our work will continue to serve as the inspiration for work like the Perception Institute's Good Hair Study/Implicit Association Test that suggests that a majority of people, regardless of race and gender, hold some bias towards women of color based on their textured or natural hair. So, you're right. We are different – and we should know better.
Having the black community represented, for some reason, appears to mean no white people allowed.
Thank you for supporting MRCTV! As a tax-deductible, charitable organization, we rely on the support of our readers to keep us running! Keep MRCTV going with your gift here!