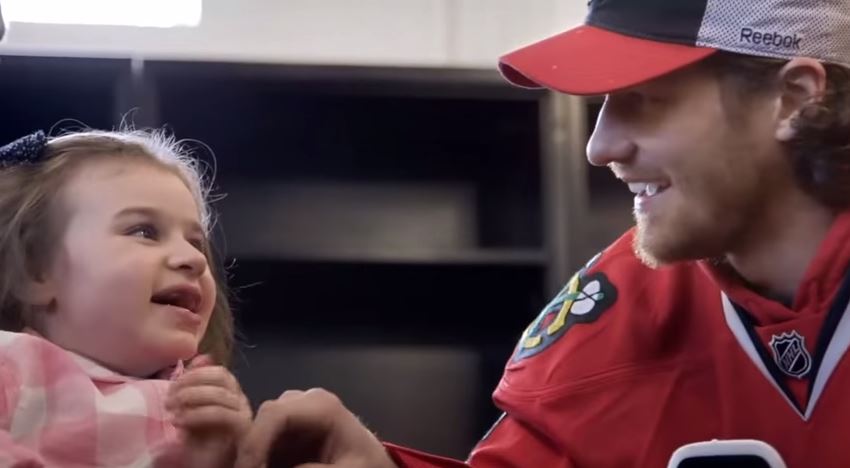 Keith Duncan plays for the Blackhawks and is known for his abilities to switch between defense and offense, but now he gets to add another role: wish fulfiller. 
He and his wife run a charity that helps people with medical finances. Keith is nominated for the NHL Foundation Award, given to a player who applies hockey's values, commitment, perseverance, and teamwork to enrich people's lives in the community.
Earlier this month Keith had the opportunity to make this precious young girl's wish come true, which was to score a goal with his assistance. Skating with him and hanging out with him were probably on Cammy's list too. 
MRCTV Reader,
The liberal media are terrified of the truth, especially when it leads to uncomfortable questions about their own leftist worldview.
MRCTV is the multimedia division of MRC featuring original content and aggregated videos of the news, people, and events conservatives care about.
MRCTV relies on the support of our loyal readers (and video viewers) to keep providing the news and commentary that matter to the American people, not just stories that prop up the liberal agenda.
Make a donation today. Just $15 a month would make a tremendous impact and enable us to keeping shining the light where the liberal media are afraid to tread.
— The MRCTV Team
DONATE
Connect
Sign up for our MRCTV newsletter to receive the latest news.
Sponsored Links