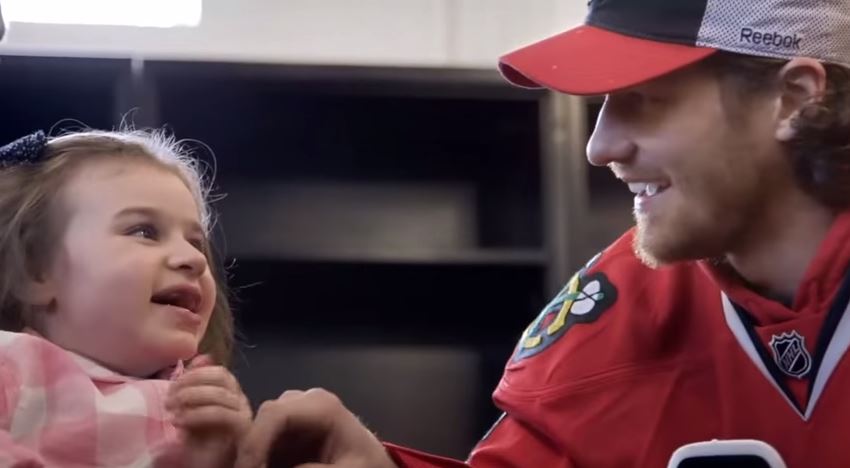 Keith Duncan plays for the Blackhawks and is known for his abilities to switch between defense and offense, but now he gets to add another role: wish fulfiller. 
He and his wife run a charity that helps people with medical finances. Keith is nominated for the NHL Foundation Award, given to a player who applies hockey's values, commitment, perseverance, and teamwork to enrich people's lives in the community.
Earlier this month Keith had the opportunity to make this precious young girl's wish come true, which was to score a goal with his assistance. Skating with him and hanging out with him were probably on Cammy's list too.