In an interview on CNN last night, Turner sports analyst Charles Barkley said that he thinks former Baltimore Ravens player Ray Rice "deserves another chance" to play in the NFL after being punished for punching his wife in an elevator.
"Ray Rice made an awful mistake, but I hope he gets another chance. He deserves another chance."
Barkley admitted that he does not think that Rice will be getting that chance any time soon.
"But nobody is going to touch him right now. It's just too hot right now. I'd be totally shocked if somebody picked him up right now."
He said that it would take a lot of courage for a team to sign Rice on right now knowing that the decision would likely be met with heavy public backlash.  
But why does he deserve a second chance after knocking his wife out cold?
Barkley argued:
"We've had players who killed people get second chances."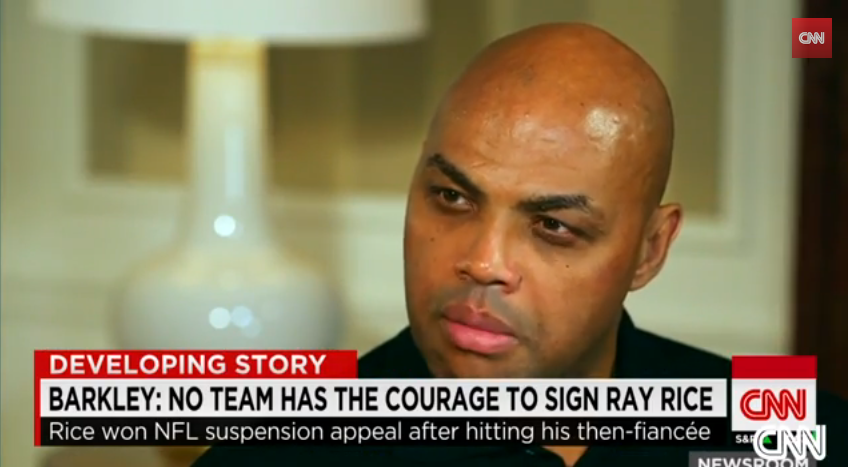 He continued, "You can't ever hit a woman. Let me repeat that: you can't ever hit a woman… For them to put off how to handle this 'conduct policy' has been atrocious. You can't have men hitting women, period."
The incident occurred back in February at Atlantic City's Revel Casino, where the altercation between Rice and his then-fiancée Janay Palmer was caught on video by a security camera.
Originally punished with just a two-game suspension, Rice got dropped by the Baltimore Ravens. He avoided criminal trial by agreeing to counseling in a "pre-trial intervention" deal and won in an NFL appeal hearing on his suspension from the organization, making the football player eligible for reinstatement. His wife testified on his behalf in the appeal.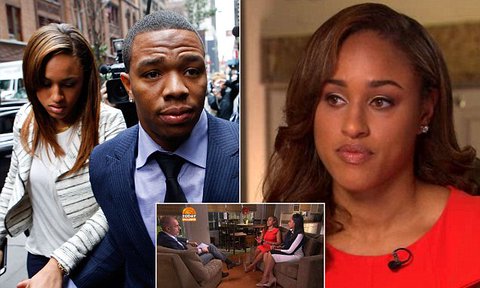 The question now is: will any team be willing to pick him up?