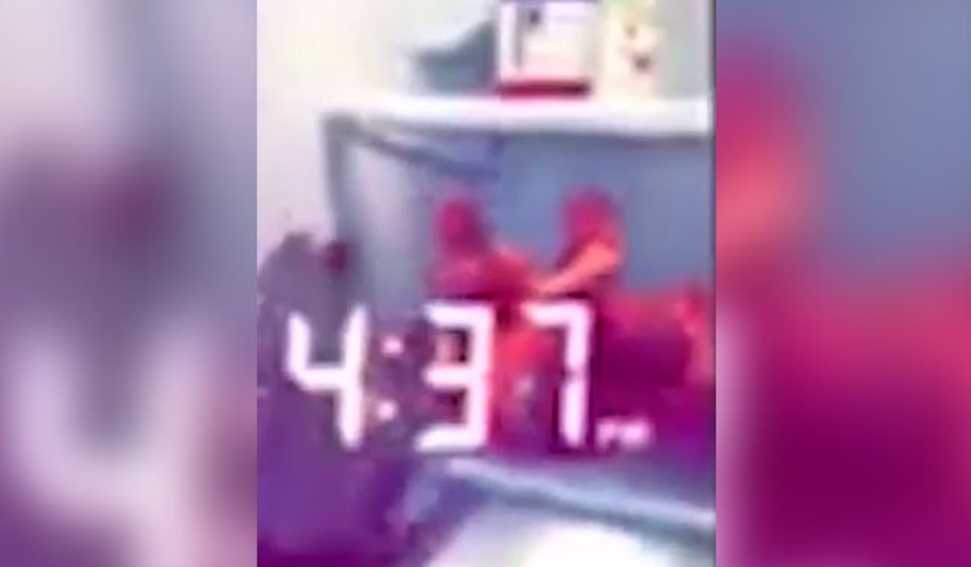 Two teen babysitters in Danvers, Mass., face child endangerment and assault and battery charges after posting a video on social media of them putting a crying baby in a refrigerator and shutting the door, according to The Boston Herald.
The disturbing video shows the girls place a 7-month-old baby sideways onto a shelf inside the fridge, saying, "Bye!" while closing the door, and laughing while the baby can be heard screaming.
After several seconds, the two juveniles take the baby back out, with one girl laughing and saying, "See, she's O.K."
Just writing about it makes my blood boil.
"The girls, whose names were not released because they're juveniles, were babysitting the infant in Danvers on Monday when the shocking video was posted to Snapchat, according to published reports," writes The Boston Herald.
"Essex District Attorney spokesman Steve O'Connell said Danvers and Swampscott cops were notified Monday of an incident involving an infant, and the two girls were placed under arrest. The girls were arraigned Tuesday in Essex Juvenile Court in Salem on charges of child endangerment and assault and battery with a dangerous weapon."
O'Connell told The Herald that the refrigerator was ruled a "dangerous weapon."
In an interview with local station WCVB, the baby's mother said one of the girls was her niece and the other her niece's friend, and that all this took place while she was taking a shower.
"I was horrified. I was in shock," the mother said of when she found out what happened. "I'm traumatized from that. I don't want anyone near my child anymore."
"I know she wouldn't hurt my daughter and that wasn't her intentions. I think it was all foolishness, stupidity," she went on.
"I will no longer be leaving my children with my niece or her friend ever again in my life," the mother added. 
Thankfully the baby was unharmed and is currently at home with her parents, though an investigation into the incident involving both law enforcement and the Department of Children and Families is underway.
The mother said her niece is no longer allowed to babysit or even see her baby anymore.
What is with this void of morality in teens using social media? Just last month, an 18-year-old in California who was allegedly drunk livestreamed the death of her sister on Instagram after crashing her car with her sister and her sister's friend in it.
Thank you for supporting MRCTV! As a tax-deductible, charitable organization, we rely on the support of our readers to keep us running! Keep MRCTV going with your gift here!