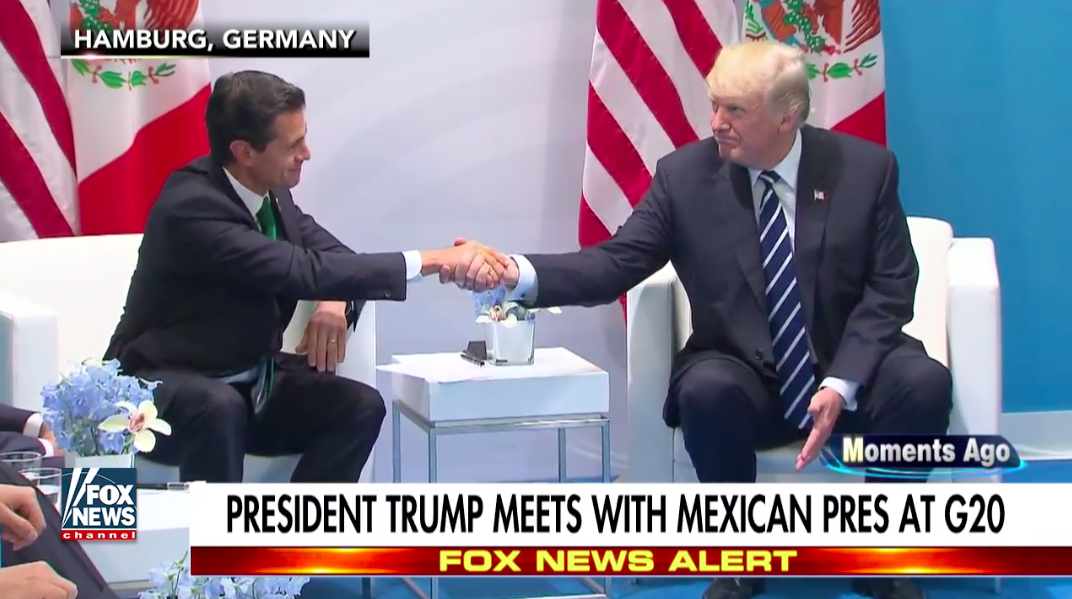 Speaking with reporters before a meeting with Mexican President Enrique Peña Nieto at the G20 Summit in Germany, President Trump said that he "absolutely" still wants Mexico to pay for the border wall.
Sitting right next to Nieto, Trump was asked by a reporter, "Do you still want Mexico to pay for the wall?"
He paused, debating whether he should say anything at all, then he cracked:
"Absolutely," said Trump, flashing a smile over at his Secretary of State Rex Tillerson.
Nieto cringed at the remark. With a forced smile, he looked elsewhere.
Check out the awkward moment below. 
Thank you for supporting MRCTV! As a tax-deductible, charitable organization, we rely on the support of our readers to keep us running! Keep MRCTV going with your gift here!