During the questions portion of a press conference on Thursday, Russian President Vladimir Putin apparently interrupted a reporter because he assumed the man was drunk.
The reporter had asked Putin about the regulations on a specific Russian alcoholic beverage, kvas. Forbe's "Most Powerful Person" responded to the man while chuckling, "You've already had yours," implying that the journalist was a tad under the influence.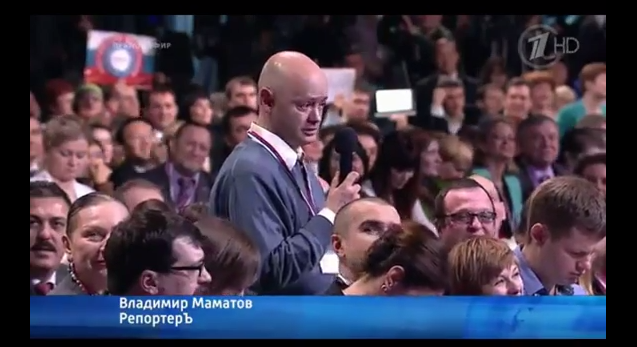 The reporter was actually a two-time stroke survivor, whose past "brain attacks" left him with slurred speech.
Oops.
Watch the gaffe above.  (And, yes, it's in Russian.)
H/T Mashable