In what may just be a case of really bad optics, New Jersey Governor and former 2016 Republican presidential candidate Chris Christie was caught over the weekend lounging with his family on a beach that was closed to the public.
Christie was taking in rays on the sand in front of the governor's beach house on Island Beach State Park, and it certainly wasn't the most appealing picture in the middle of a state government shutdown. Due to the shutdown, that beach and dozens of other state parks and beaches have been closed to the public, which may not exactly be thrilling to residents during a holiday weekend.
This is the first New Jersey government shutdown since 2006, and comes amid an impasse on the budget.
Christie himself is the one who ordered the shutdown, but perhaps his ray-catching will bring some inspiration to how to break the impasse and get the government up and running. The last time the government shut down in New Jersey, it lasted eight days.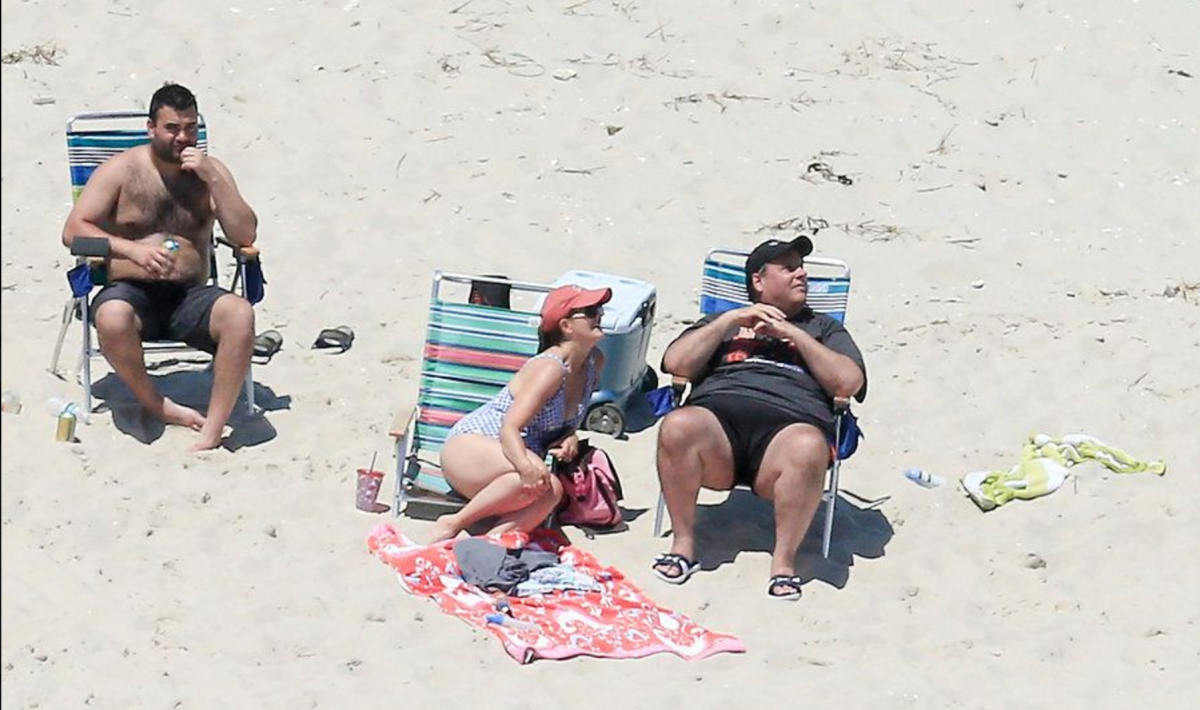 ( Image Source: Twitter)
In an interview with Good Day Philadelphia Alex Holley, Christie clapped back at criticism after aerial photos were taken of he and his family enjoying the sun on a beach that he'd closed to the public. Holley asked Christie if he understood why people were upset, considering they couldn't go to that beach.
"Well, I'm sorry, they're not the governor," Christie responded.
"We have a residence in Princeton, and that place is a place where people can go and tour, but they can't if the government is closed. Am I supposed to move out and stay in a hotel?" he continued.
Christie had previously denied that he'd gotten any sun that day. After being shown the photos proving otherwise, his spokesperson awkwardly claimed the governor hadn't caught any rays, because he was wearing a ball cap.
Here's hoping that New Jersey can get its budget together and return to its regularly scheduled programming.