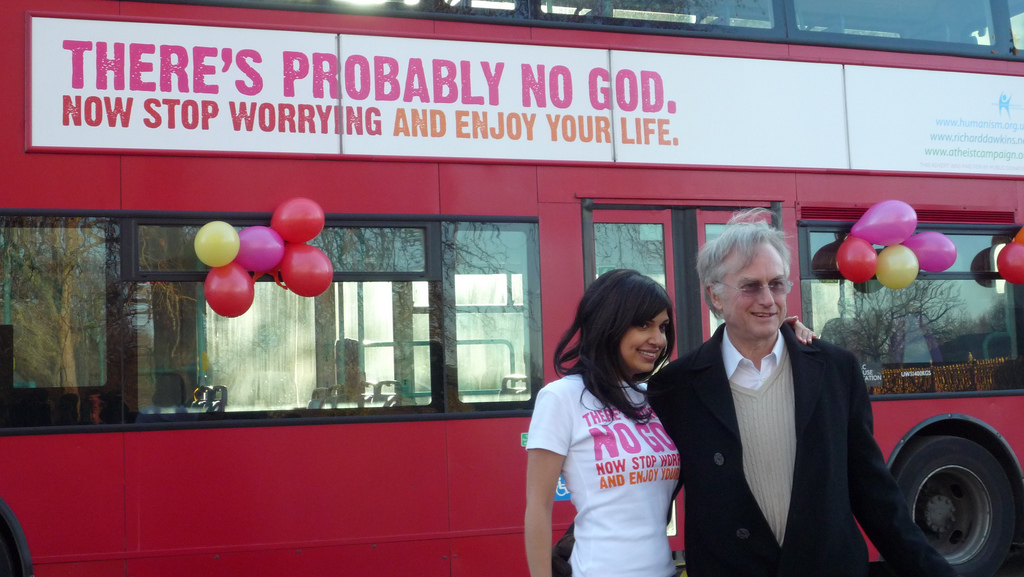 (Richard Dawkins and Ariane Saharien in 2009, Zoe Margolis Photo) 
Nobody believes in atheism.
The Christian Post is reporting that an atheist convention that was to feature nonbelievers Richard Dawkins and Salman Rushdie has been canceled due to low ticket sales.
The Global Atheist Convention, organized by the Atheist Foundation of Australia, was to take place next February in Melbourne, Australia.
Last week the Foundation announced that the event had been canceled, citing low ticket sales. "The convention committee secured Victorian government funding, a great program of speakers and the same venue that housed the successful 2010 and 2012 conventions. With those elements, the AFA proceeded with the convention," stated the site. "However, ticket sales have been substantially below expectations and below the levels for previous conventions, so unfortunately, the convention cannot proceed."
The cancelled convention had the theme of "Reason to Hope" and was going to feature various speakers and entertainers, centering on "atheism and the role of the godless in the current political and social climate."