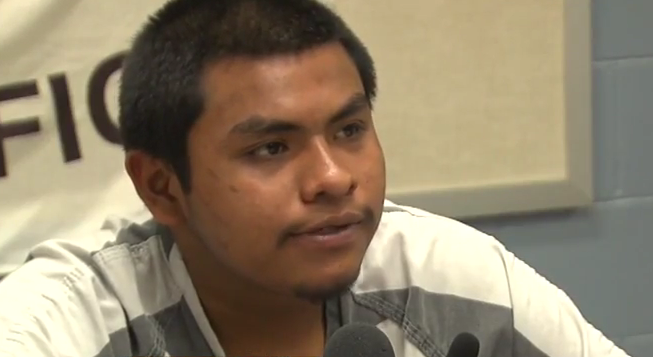 (Image: Screenshot/YouTube)
A boy who dragged a woman through a parking lot before committing a hit-and-run on an Army veteran has publicly apologized…kind of.
Cody Gibson, 18, was seen pulling a woman by the hair in a Chandler, Ariz., parking lot on April 7, prompting Army veteran Steven Richardson to step in.
Gibson then got in his car and ran Richardson down.
"He's the one that tried to make me stop. What the hell am I supposed to do? Stay there?" Gibson reportedly challenged.
Richardson has been released from the hospital, but sustained numerous injuries including a fractured skull and memory and hearing loss.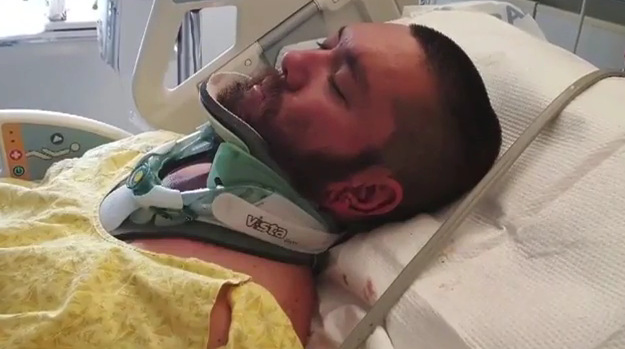 (Image: Screenshot/YouTube)
In order to make things better, Gibson had his own very special way of apologizing:
I would tell him I'm sorry. Yeah, I didn't mean to hurt him. He shouldn't have got in our business though. […]I mean, he could've jumped out the way. He had time, but he didn't want to. I'm sorry. I didn't mean for him to get hurt. I didn't mean for anybody to get hurt. He took me away from my family like I took him away from his family a little bit in the hospital.
Gibson said he wanted to stop to check on Richardson while the Army vet was in the hospital, but didn't because he knew he'd be in trouble.
Richardson's wife, Samantha, isn't buying it.
"I don't really accept that as an apology," she said. "I think he's just trying to not make it sound quite as bad as it is."
There's no word yet on whether Gibson apologized to the woman he dragged through the parking lot by her hair.
According to ABC 15 Arizona, Gibson was charged with aggravated assault with a deadly weapon and hit-and-run. There is no timetable for Richardson's complete recovery.
But on a bright note, Gibson is scheduled to be in court April 21.