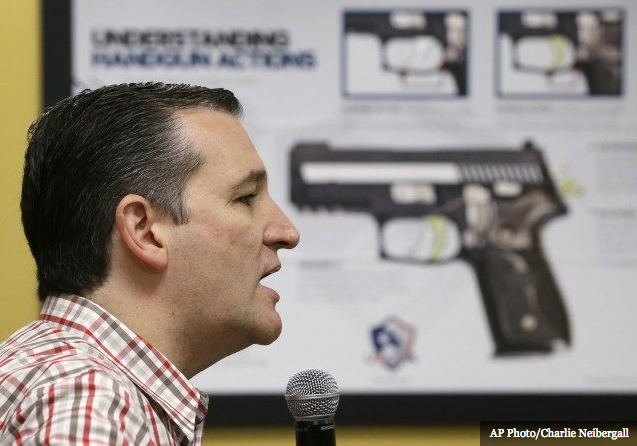 It appears that the Associated Press has removed several controversial pictures that featured close-ups of Senator Ted Cruz (R-TX) with a picture of a pistol pointed directly at his head.  The pictures were taken by AP photographer Charlie Neibergall at a "Celebrate the 2nd Amendment Event," that Cruz attended.
Of course, this being the Internet, those photos will never disappear despite the fact that AP has seemed to have responded to the outrage over what is believed by some to be an intentional effort by AP to make an editorial statement regarding their feelings towards the Presidential candidate.  
Not only was the close-up photo of Cruz with the picture of the gun pointed at his head removed from the AP photo site, but, another similar photo was taken down, as well.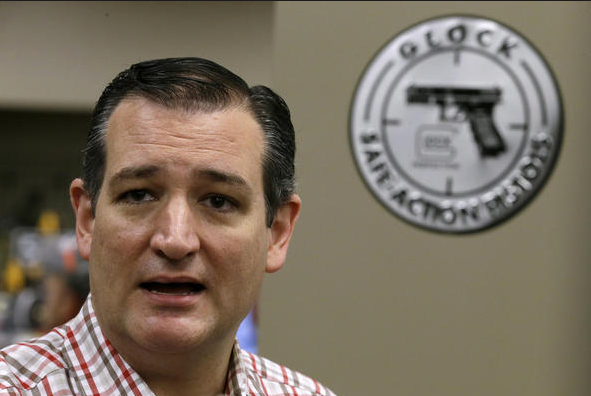 The question remains as to whether the AP photos were intentionally taken as a means to push some sort of subliminal message regarding Cruz.  The AP denies this was their intent, but has thus far issued no apology.