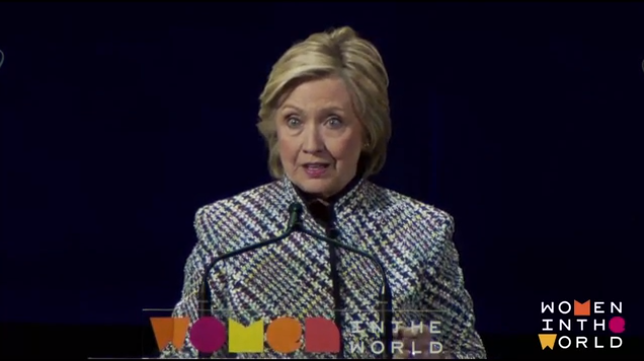 Despite her explanation on Tuesday, there remain a slew of unanswered questions regarding Hillary Clinton's use of a personal email account while serving as President Barack Obama's U.S. Secretary of State. 
As a cabinet-level official, why did she choose to conduct government business on a personal email account, let alone a private server? How many emails did Hillary delete or refuse to turn over?  What exactly is she hiding?
Contrary to what liberal media might lead viewers to believe, Republicans and Fox News contributors are not the only ones up in arms about the scandal. 
After filing multiple public records requests under the U.S. Freedom of Information Act, the Associated Press is suing the State Department to force the release of all of Hillary's email correspondence and government documents from her four-year State tenure, even the so-called personal communications between she and her husband Bill.
AP reports,
"The legal action comes after repeated requests filed under the U.S. Freedom of Information Act have gone unfulfilled. They include one request AP made five years ago and others pending since the summer of 2013."

"'After careful deliberation and exhausting our other options, The Associated Press is taking the necessary legal steps to gain access to these important documents, which will shed light on actions by the State Department and former Secretary Clinton, a presumptive 2016 presidential candidate, during some of the most significant issues of our time,' said Karen Kaiser, AP's general counsel."

"Said AP Executive Editor Kathleen Carroll, 'The Freedom of Information Act exists to give citizens a clear view of what government officials are doing on their behalf. When that view is denied, the next resort is the courts."

[...]

"Clinton on Tuesday said she sent and received about 60,000 emails from her personal email address in her four years as President Barack Obama's secretary of state. She said roughly half were work-related, which she turned over to the State Department, while deleting tens of thousands more that were personal in nature.

"The department says it will take several months to review the material Clinton turned over last year. Once the review is complete, the department said, the emails will be posted online."

"'State's failure to ensure that Secretary Clinton's governmental emails were retained and preserved by the agency, and its failure timely to seek out and search those emails in response to AP's requests, indicate at the very least that State has not engaged in the diligent, good-faith search that FOIA requires,' says AP's legal filing."
Whether the lawsuit will encourage the State Department to review the material Hillary turned over in a more appropriate, timely manner is yet to be seen.