I just don't know. Between her lack of knowledge of the existence of garbage disposals, her gardening adventures and now her take on tornadoes, I'm not sure it's wise for people to even listen to Rep. Alexandria Ocasio-Cortez (D-N.Y.).
I'm not even going to set this one up. Just watch:
But, that's not all!
Ocasio-Cortez was so enamored with the strong storms that hit the DMV area (D.C./Maryland/Virginia) on Thursday, that she also gave us some words of wisdom as part of her Instagram story.
Here's a screenshot of her post: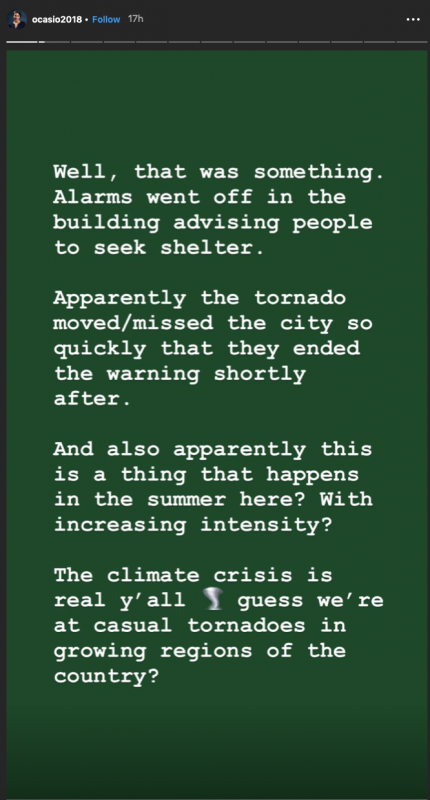 Am I the only one who read Ocasio-Cortez's questions in that Valley girl, sing-songy speaking style she uses?
And "casual tornadoes?" I'm sorry. What the heck is that? Tornadoes and hurricanes happen during the warmer months of the year. It's called summer, not a climate crisis.
I can't, folks. I just can't with this girl. I'd call her a woman, but next thing you know she's going to come out with a video about her discovery of the wheel or something. I'm done trying to figure this person out.
I'll just let someone else summarize this: