Clashes broke out in Boston Sunday after Antifa members showed up to counter protest a rally to resist vaccine mandates.
It was organized by Super Happy Fun America, perhaps best known for organizing the controversial 'Straight Pride' parade in 2019, and the Refounding Fathers Coalition. The event aimed to 'resist vaccine passports, face diapers, mass layoffs, and unconstitutional mandates,' the organizations said in an announcement ahead of the event.
The "Rise Against Tyranny" event held at Boston Common was met by members of Green Monster Antifa who had urged agitators to disrupt the event through posts on social media.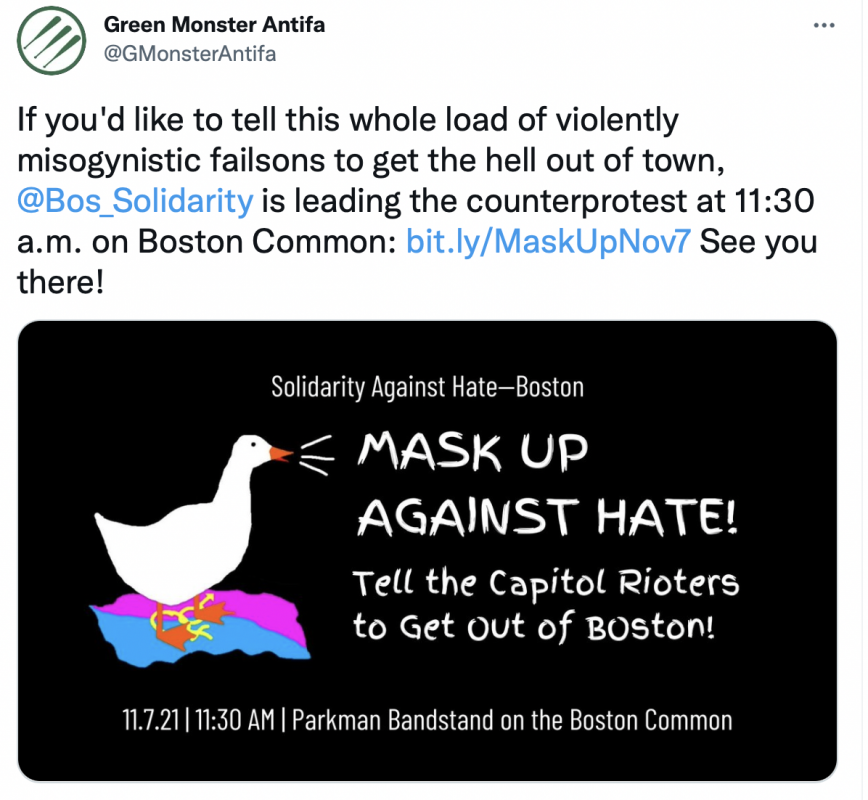 Antifa members held up banners featuring the faces of Joseph Stalin, Mao Zedong, and other Communist leaders of the 20th century, as well as a 'Death to Fascism' sign, as rally attendants yelled 'let's go Brandon.'
Police report two people were arrested at the event. Boston EMS reported that a few people were treated on scene for minor injuries.