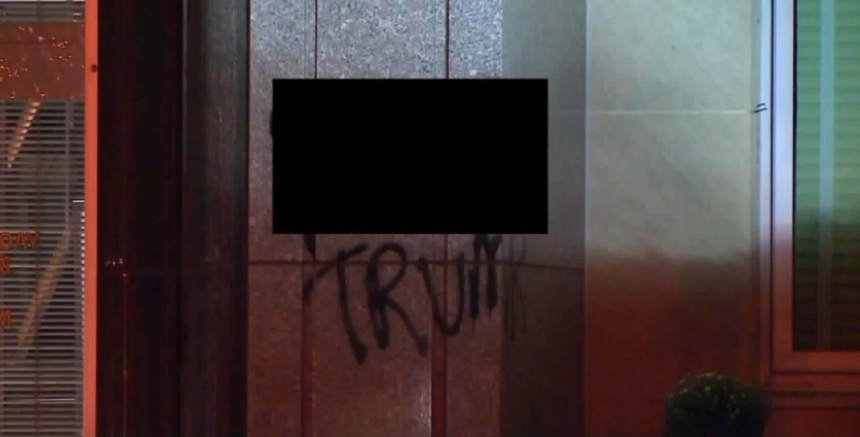 The angst directed toward Republican presidential candidate Donald Trump continued Tuesday ahead of Trump's visit to the Polish National Alliance in Chicago on Wednesday.
Vandals spray painted the façade and sidewalk outside the building with anti-Trump statements.
WGN reported that the graffiti "was cleaned up" ahead of Trump's appearance. The Republican nominee was invited by the Polish American Congress.
According to WGN:
Trump is visiting Chicago for the first time after making multiple references to the city's soaring murder rate, and saying he could stop the violence in "a week" by using tough tactics like stop-and-frisk.

Protests are also planned around Trump's scheduled visit to the Bolingbrook Golf Club, which will be hosted by [former NFL Head Coach and Hall of Famer] Mike Ditka. Ditka also plans to attend fundraisers with Trump's daughter Ivanka in Qunicy and Peoria today.

Clinton has also been invited to address the group but has yet to accept the offer.
For video of the situation, watch below: