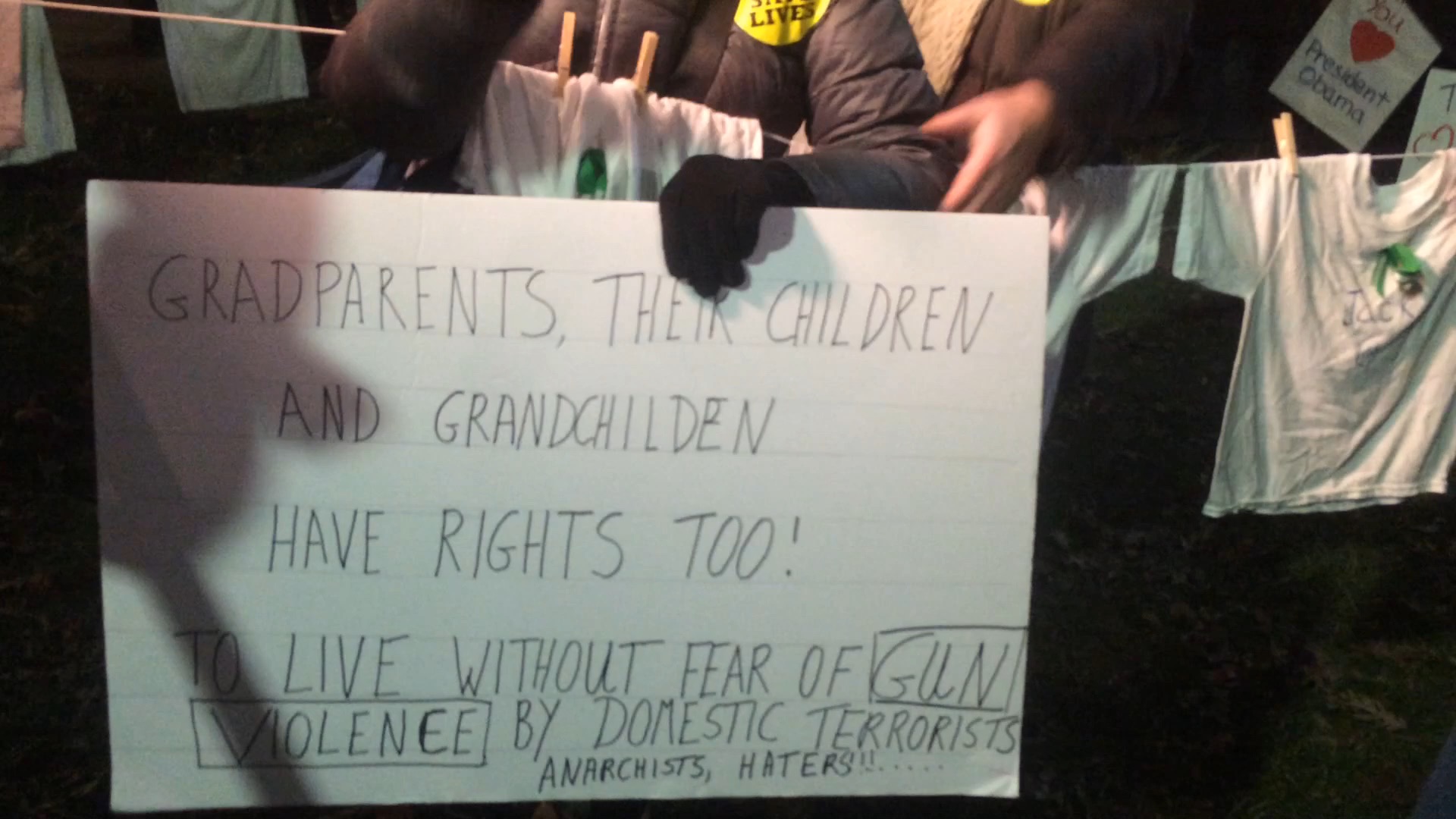 During a clash between protesters outside of President Obama's town hall on guns at George Mason University, one woman called gun owners "terrorists," sparking the anger of an opposing protestor who responded that he'd spent six years in the Marine Corps. 
The woman, who was holding a sign reading, "Gradparents [sic], their children, and grandchildren have rights too! To live without fear of gun violence by domestic terrorists, anarchists, haters!!" was escorted away by another woman holding a "Moms Demand Action" sign.
MRCTV Reader,
The liberal media are terrified of the truth, especially when it leads to uncomfortable questions about their own leftist worldview.
MRCTV is the multimedia division of MRC featuring original content and aggregated videos of the news, people, and events conservatives care about.
MRCTV relies on the support of our loyal readers (and video viewers) to keep providing the news and commentary that matter to the American people, not just stories that prop up the liberal agenda.
Make a donation today. Just $15 a month would make a tremendous impact and enable us to keeping shining the light where the liberal media are afraid to tread.
— The MRCTV Team
DONATE
Connect
Sign up for our MRCTV newsletter to receive the latest news.
Sponsored Links