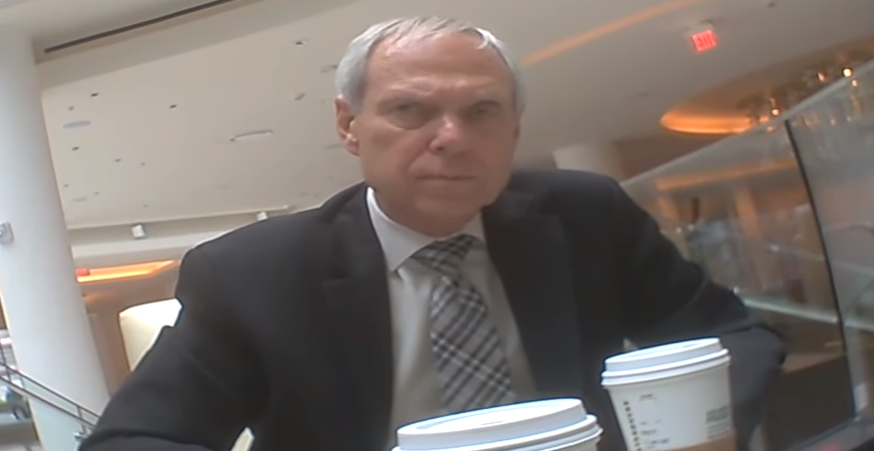 The dominoes are continuing to fall in the aftermath of the two undercover Project Veritas (PVA) videos that were released Monday and Tuesday.
Bob Creamer, the founder of the Democratic lobbyist group Democracy Partners, has decided that he will be "stepping back" in his role of helping the DNC get Democratic presidential nominee Hillary Clinton elected. Creamer also worked with Americans United for Change whose national field director, Scott Foval, was fired after he was caught on tape saying he'd paid mentally ill and homeless people to incite violence at Trump rallies.
According to Project Veritas founder James O'Keefe's Twitter page, Creamer released a statement which, in part, reads: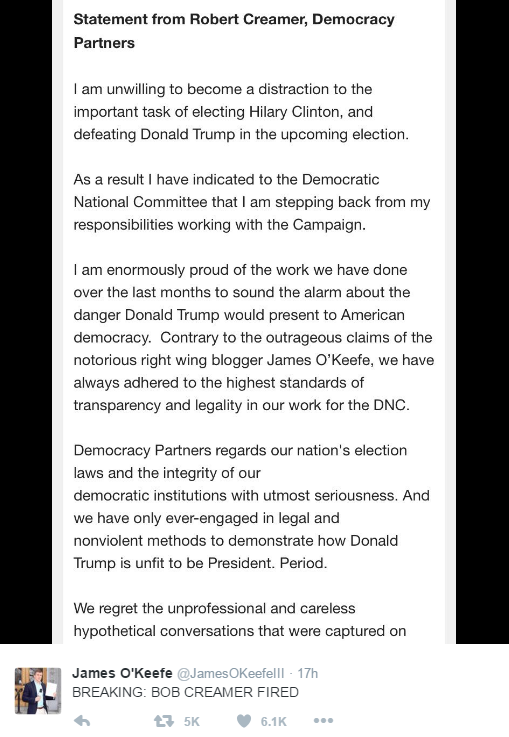 The videos show that Creamer's role was to facilitate, with plausible deniability, what operatives did in their work up the Democratic chain (Americans United for Change < Democracy Partners < DNC < Hillary Clinton campaign).
The first PVA video showed Foval claiming that he had even paid "mentally ill" and "homeless" people to start a situation with Trump supporters.
The second hidden-camera video showed Foval and other Democratic operatives discussing various ways to carry out voter fraud.
Foval said in the second video that Creamer did not, and should not, want to know about a lot of the methods the operatives were using so that he could claim ignorance.
This is not the first time Creamer has been in trouble with the legal system. Creamer, who is also the husband of House Rep. Jan Schakowsky (D-Ill.), served five months in a Terre Haute federal prison after pleading guilty to tax evasion back in 2005.
According to the Daily Caller, Creamer was also a frequent visitor to the White House. Since 2009, Creamer has visited the White House 342 times, and he has met with President Obama 47 times. The last time Creamer made a trip to the White House was in June 2016.