Actress Angelina Jolie criticized the UN Security Council on Friday for its "lack of political will" to "protect innocent life" against the atrocities taking place in Syria.
"The purpose of the UN is to prevent and end conflict, to bring countries together, to find diplomatic solutions and to save lives," Jolie said.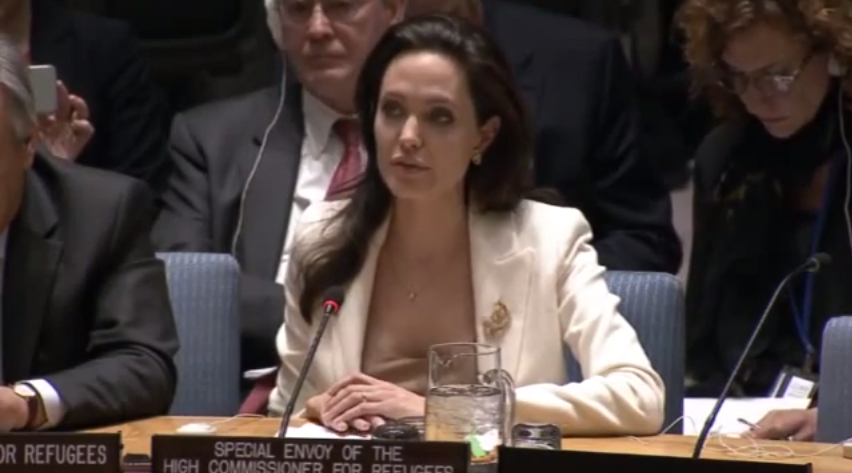 "We are failing to do this in Syria."
"The problem is not lack of information," she argued. "We know in excruciating detail what is happening in Yarmouk, in Aleppo, in homes."
"The problem is lack of political will," Jolie said.
"We cannot look at Syria and the evil that has arisen from the ashes of indecision and think this is not the lowest point in the world's inability to protect and defend the innocent. And I say this as someone who is proud to have been a part of the UN system for 13 years."
She continued,
"If we cannot end the conflict, we have an inescapable moral duty to help refugees and provide legal avenues to safety."
More than 12.2 million people in Syria are currently in need of humanitarian assistance, 5.6 million of which are children, reported MRCTV.
For Angelina Jolie's full remarks, watch the video below.