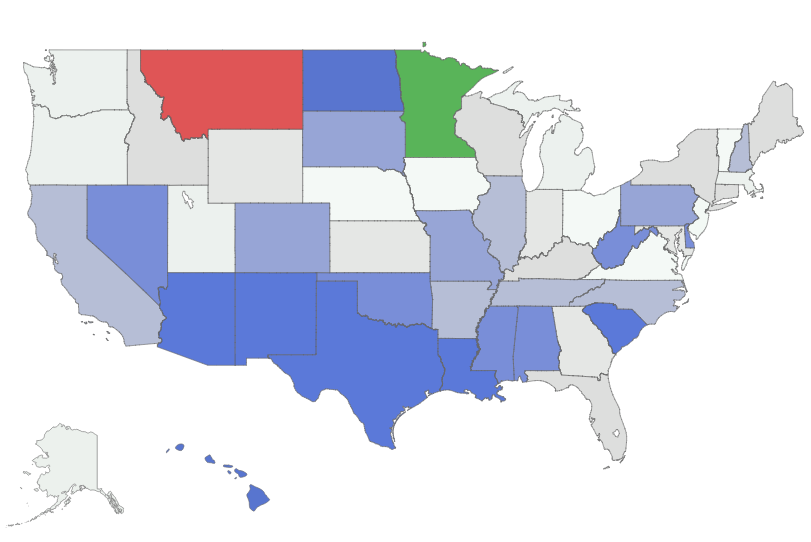 ....probably not the state you'd expect. 
According to a study by the website CarInsuranceComparison.com the worst drivers in the country live in the state of Montana. Apparently, Big Sky Country is far and away the most dangerous place in the nation to drive, which may come as a surprise since Montana has no large urban areas and thousands of square miles of pure nothingness throughout most of the state.
But, according to the rankings, Montana leads the nation in the number of automobile fatalities per 100 million miles traveled. It also ranks No. 6 in "careless driving" and No. 8 in "failure to obey" traffic laws. 



One area where Montana didn't make it into the top ten was Drunk Driving. That dubious distinction goes to the state of North Dakota, which is almost understandable given that there is very little else to do in North Dakota besides drink. Massachusetts is No. 2 when it comes to recorded instances of drunk driving, which also makes sense because that's where the Kennedys live. 
New Hampshire topped the list when it came to speeding, while Florida was No. 1 when it came to "careless driving," which measures pedestrian and bicyclist fatalities caused by automobiles.
But this year, Montana takes the gold in overall bad driving, followed by South Carolina, New Mexico and Texas.
So if for some odd reason you plan to be driving in Montana in the near future, be cautious on the roads. You may hit a cow or something.