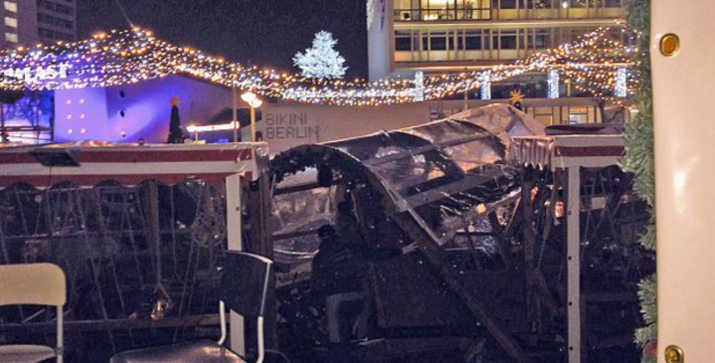 (Image via Twitter)
A new Rasmussen Report poll shows that most American voters (62 percent) are not very concerned about a possible terrorist attack on U.S. soil this holiday season.
The results come just days after an attack on a Christmas market in Berlin that left 14 dead, 48 injured.
The poll finds that just 36 percent of U.S. voters are "somewhat concerned" about a possible terror attack in the area where they live, with only 16 percent who say they are "very concerned."
The results may have to do with a spike in confidence among Americans in the government's ability to protect its citizens from potential acts of terror.
A majority of Americans (55 percent) report feeling "confident" and 16 percent "very confident" in the U.S. government, a stark contrast from just 29 percent "confident" six months ago following the terror attack on an Orlando nightclub in June.
"Sixty-six percent (66%) were not confident in the government's ability to stop future attacks six months ago; 43% feel that way now, with 10% who are 'not at all confident,'" reports Rasmussen.
A manhunt is underway for a suspect in the Berlin Christmas market attack. Local authorities are searching for Anis Amri, a 24-year-old Tunisian man who had sought asylum in Germany and was under surveillance for his potential ties to ISIS.
President-elect Donald Trump said on Wednesday that the attack proves his hardline stance on immigration "100 percent correct."
A majority of Americans (59 percent) support Trump's call for a temporary ban on immigration into the U.S. from countries connected to terrorism, an August Rasmussen Report poll shows.
More U.S. voters may support such a ban today in the wake of a series of terror attacks abroad – in Germany, Switzerland, and Turkey just earlier week.