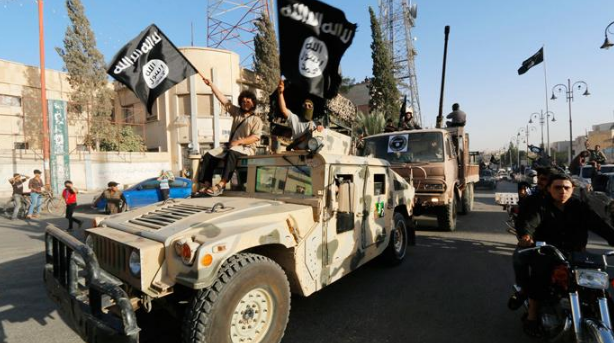 According to a national poll released Monday morning, a majority of American voters—regardless of political affiliation—say that the U.S. is losing to ISIS. 
Tim Malloy, the assistant director of the Quinnipiac University Poll, evaluates the data: 
"Americans, by a huge margin, believe the fight against ISIS is being lost," he says.
"The U.S. and its allies are losing the fight against ISIS, American voters say 64 to 17 percent," the poll finds.

"Republicans, Democrats and independent voters, and men and women, all agree the U.S. is losing."
Similarly, American voters are showing less confidence in President Obama as Commander in Chief. 
The poll findings reveal that the President's approval rating with respect to the way he handles foreign policy has taken a meaningful downturn, with 56 percent disapproval among voters in June compared to 53 percent in April. 

Concerns about the President's approach escalated after ISIS forces took hold of a key Iraqi city on Monday, May 18.
In an interview the following Tuesday, Obama defended his strategy against the terrorist organization by blaming the Iraqi Defense Forces for the Islamic State takeover of Ramadi.
He downplayed the loss of Ramadi, the capital city of Iraq's largest province, as a "tactical setback."
"No, I don't think we're losing," Obama told The Atlantic magazine.
"There's no doubt there was a tactical setback, although Ramadi had been vulnerable for a very long time, primarily because these are not Iraqi security forces that we have trained or reinforced," he argued. "The training of Iraqi security forces, the fortifications, the command-and-control systems are not happening fast enough in Anbar."