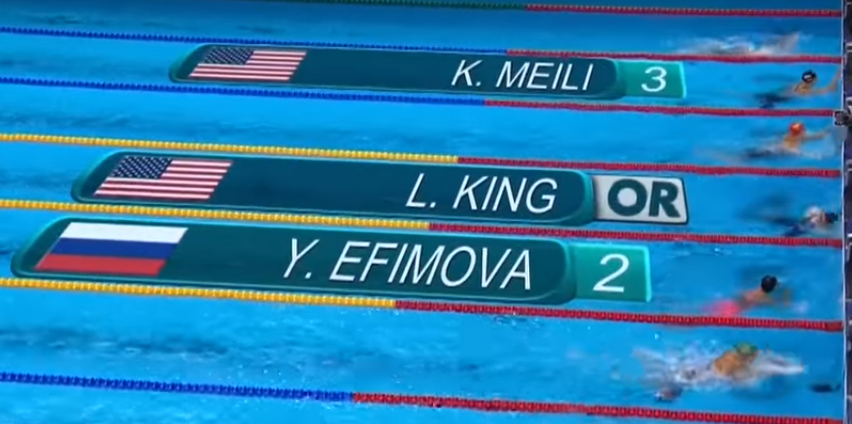 American swimmer Lilly King talked a big game before taking on Russia's Yulia Efimova in the 100 meter breastsroke final Monday night, and then she backed it up in the pool with an exciting gold medal-winning performance, setting a new Olympic record in the process.
After calling out Efimova Sunday for the Russian's history of doping with some strong words and a well-timed finger wag, King outswam the Russian (who received boos upon introduction) Monday in a record-breaking time of 1:04.93, beating Efimova by just over half a second. 
"It's incredible, just winning a gold medal, and knowing I did it clean," the 19-year-old from Indiana told reporters afterwards in one final jab at Efimova, and the governing bodies that had allowed her to compete. 
MRCTV Reader,
The liberal media are terrified of the truth, especially when it leads to uncomfortable questions about their own leftist worldview.
MRCTV is the multimedia division of MRC featuring original content and aggregated videos of the news, people, and events conservatives care about.
MRCTV relies on the support of our loyal readers (and video viewers) to keep providing the news and commentary that matter to the American people, not just stories that prop up the liberal agenda.
Make a donation today. Just $15 a month would make a tremendous impact and enable us to keeping shining the light where the liberal media are afraid to tread.
— The MRCTV Team
DONATE
Connect
Sign up for our MRCTV newsletter to receive the latest news.
Sponsored Links