Fourteen years ago, journalist Peter Schweizer released his breakthrough book, "Do As I Say, Not As I Do" exposing the hypocrisy of prominent leftists such as Michael Moore, Ralph Nader, Barbra Streisand, and Bill and Hillary Clinton.
He easily could write another book covering the amazingly hypocritical history of former Vice President and former Senator, Joe Biden, and he has a new chapter, ready to be written.
Little more than a month after pandering to many "nativist" Americans by proclaiming he wants to "crack down" on "outsourcing" and "create five million manufacturing jobs" through the magical tax-and-spend favoritism of central US planning, Biden has been caught… outsourcing.
Jim Hoft released the news, via The Gateway Pundit, showing the Facebook page for Biden's campaign is managed by folks in the US and UK.
But, how could that be? He said that outsourcing is bad and, well…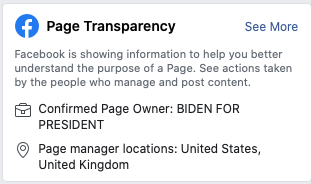 Biden plays on false patriotism and the error of trade barriers to appeal to nativists and powerful American labor union forces.
Even as he has people in Britain handle some of his FB page management.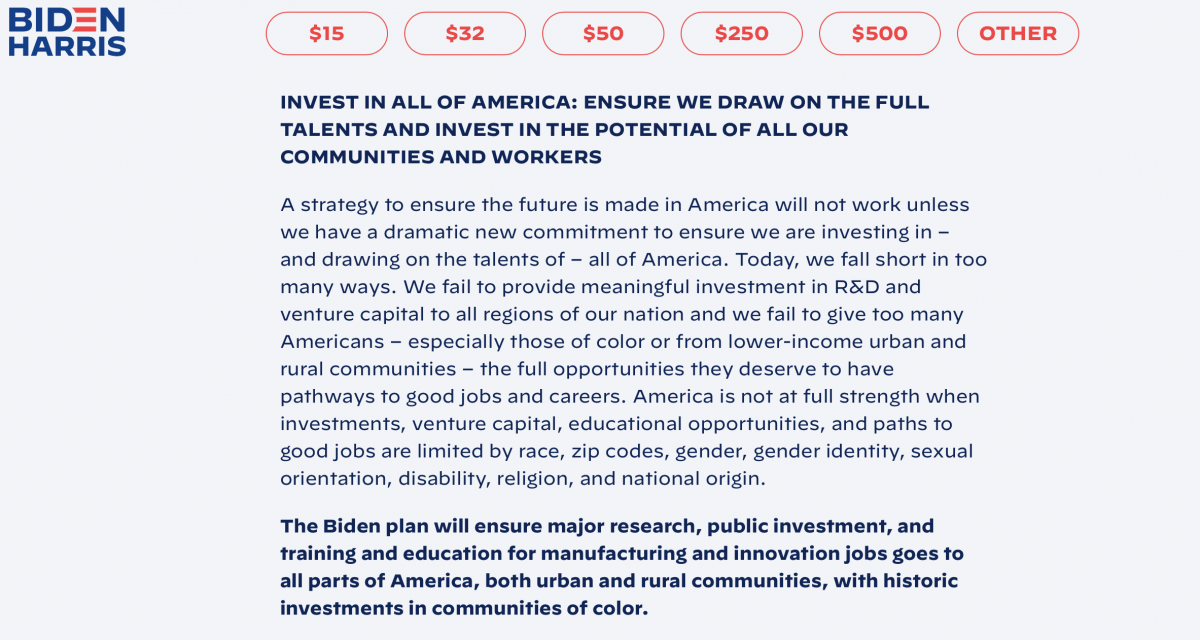 (Screenshots from Biden Campaign website.)