Break out the tissues, if your favorite entertainment production is filmed in Georgia you can give up all hope of Alyssa Milano making an appearance. I know, you're reduced to tears.
Milano along with some other actors such as Steven Pasquale and Ron Perlmen have decided they won't work in Georgia because they don't like election results.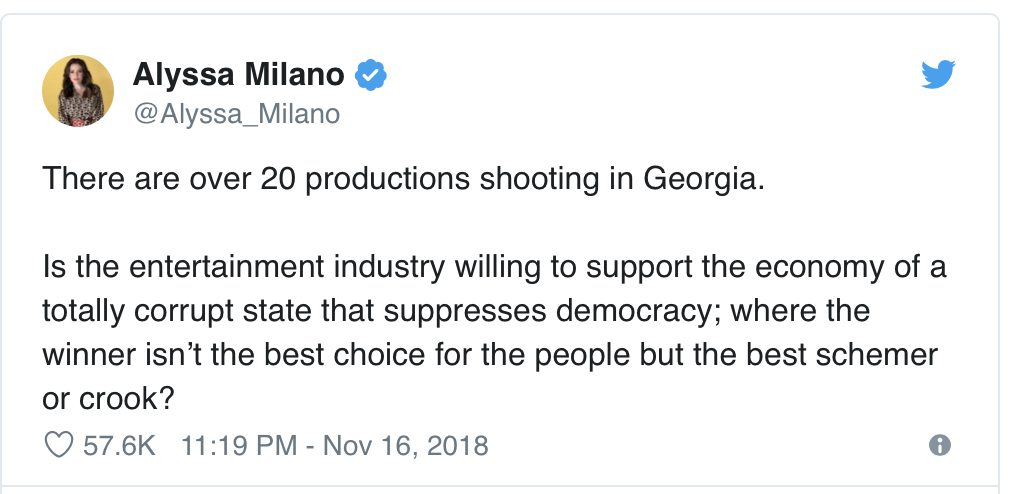 Yes, Milano, the last-billed star of "Wet Hot American Summer: 10 Years Later" will not be among any group of thespians actually getting paid to work in Georgia.
According to Indiewire, a boycott against film and television production in Georgia is growing following the November 16 announcement that Democrat Stacey Abrams officially lost to Republican Brian Kemp in the state's gubernatorial election. 
Georgia is one of the biggest states for film and television production. Marvel has shot many of its superhero films in Georgia, for instance, while AMC's blockbuster series "The Walking Dead" also films in the state, among dozens of other titles.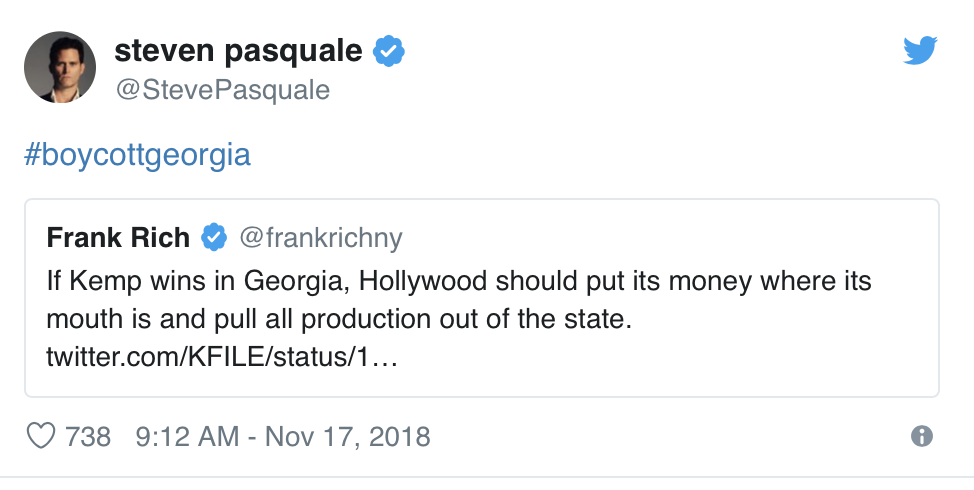 So essentially the sad news here is, the upcoming TV movie production of "Alyssa Milano For Mayor" (seriously, this is reportedly happening) will not be filmed in Georgia.