Update (5/18/17 2:49 p.m.): The Associated Press has reported on Cornell's cause of death:
A medical examiner has determined that Soundgarden singer Chris Cornell killed himself by hanging in a Detroit hotel room following a concert.

A full autopsy report was not yet completed Thursday afternoon.

Two Detroit newspapers had earlier cited a police spokesman Cornell was found with "a band around his neck."
Original Story: Chris Cornell, the former lead singer of Audioslave, and now late lead singer of the legendary alternative rock band Soundgarden, died late Wednesday at the age of 52.
While his name wasn't as recognizable as other rock music legends, Cornell was known amongst his peers as having one of the greatest pure rock voices of his generation.
Now, that voice is gone.
A representative for Cornell released a statement:
His wife Vicky and family were shocked to learn of his sudden and unexpected passing, and they will be working closely with the medical examiner to determine the cause. They would like to thank his fans for their continuous love and loyalty and ask that their privacy be respected at this time.
Cornell was on tour with Soundgarden and mysteriously passed away after a show in Detroit.
An outpouring of sadness over the news of Cornell's passing has been come through on Twitter: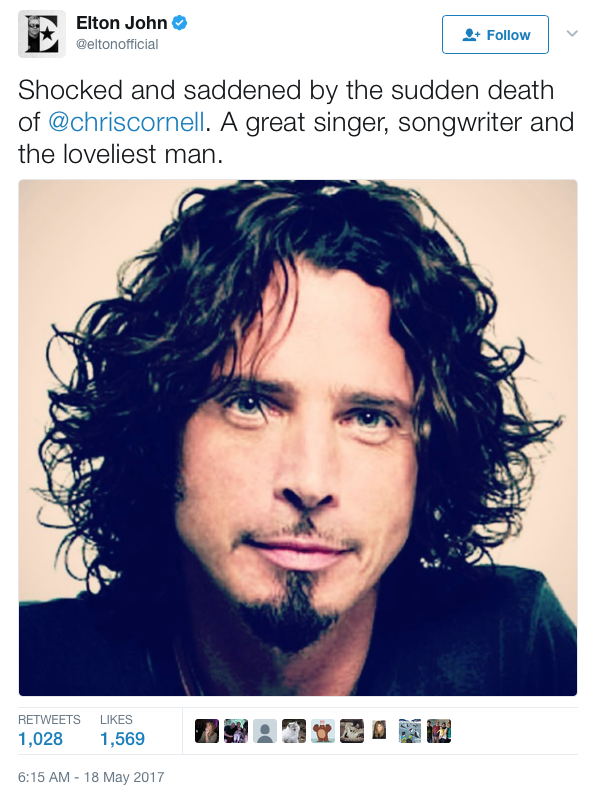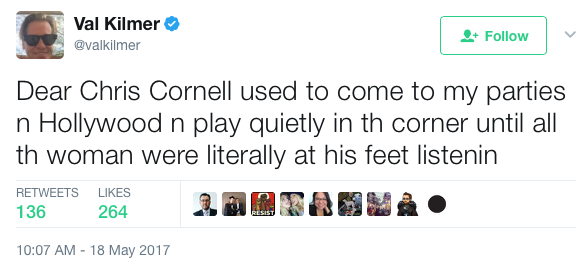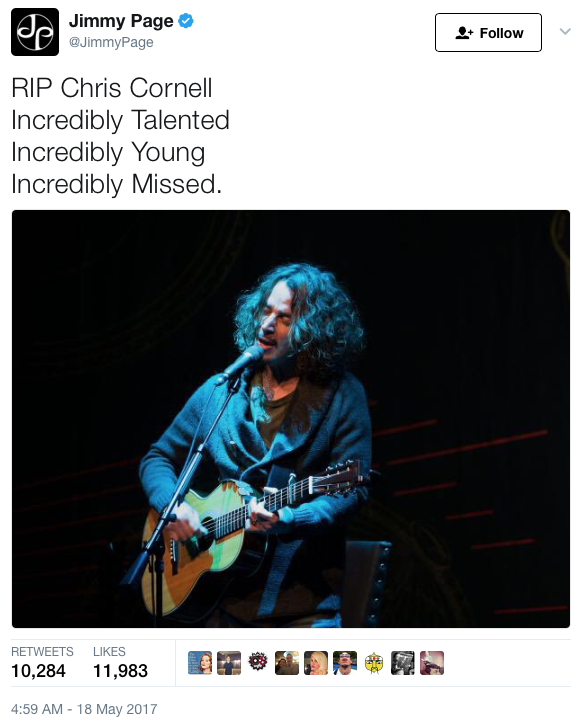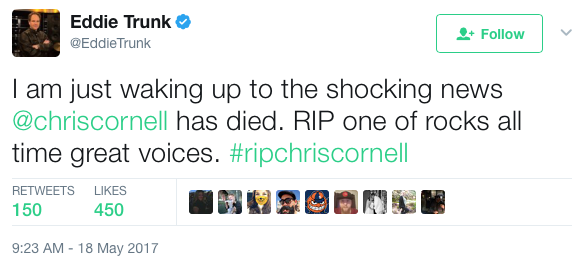 Cornell was a part of the Seattle-based "grunge" music movement back in the early 90s. He was also known for his work with Pearl Jam frontman Eddie Vedder for their band Temple of the Dog.
Cornell's final public words, besides the concert he played Wednesday evening, could be seen on Twitter ahead of his final performance at the legendary Fox Theatre: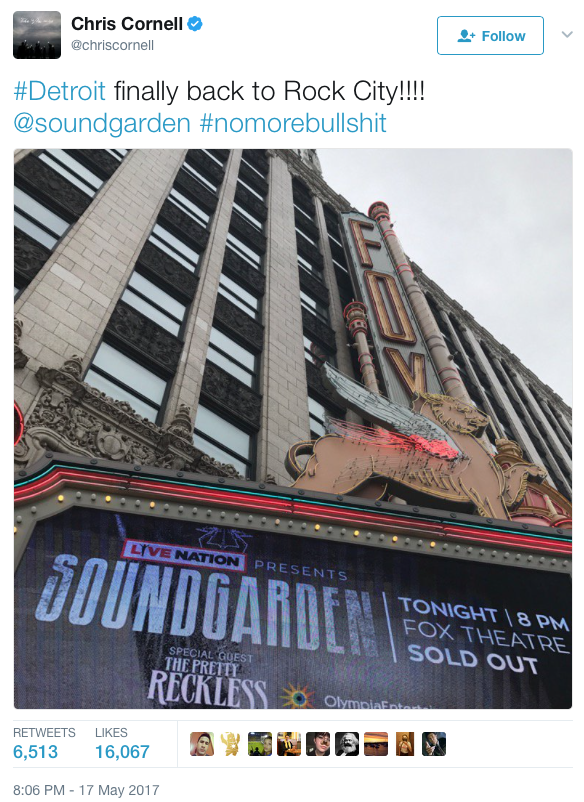 The Associated Press reported that police are investigating Cornell's death as a possible suicide.
Cornell was a pioneer of the alternative rock scene, and will be missed by anyone who loves true rock music.