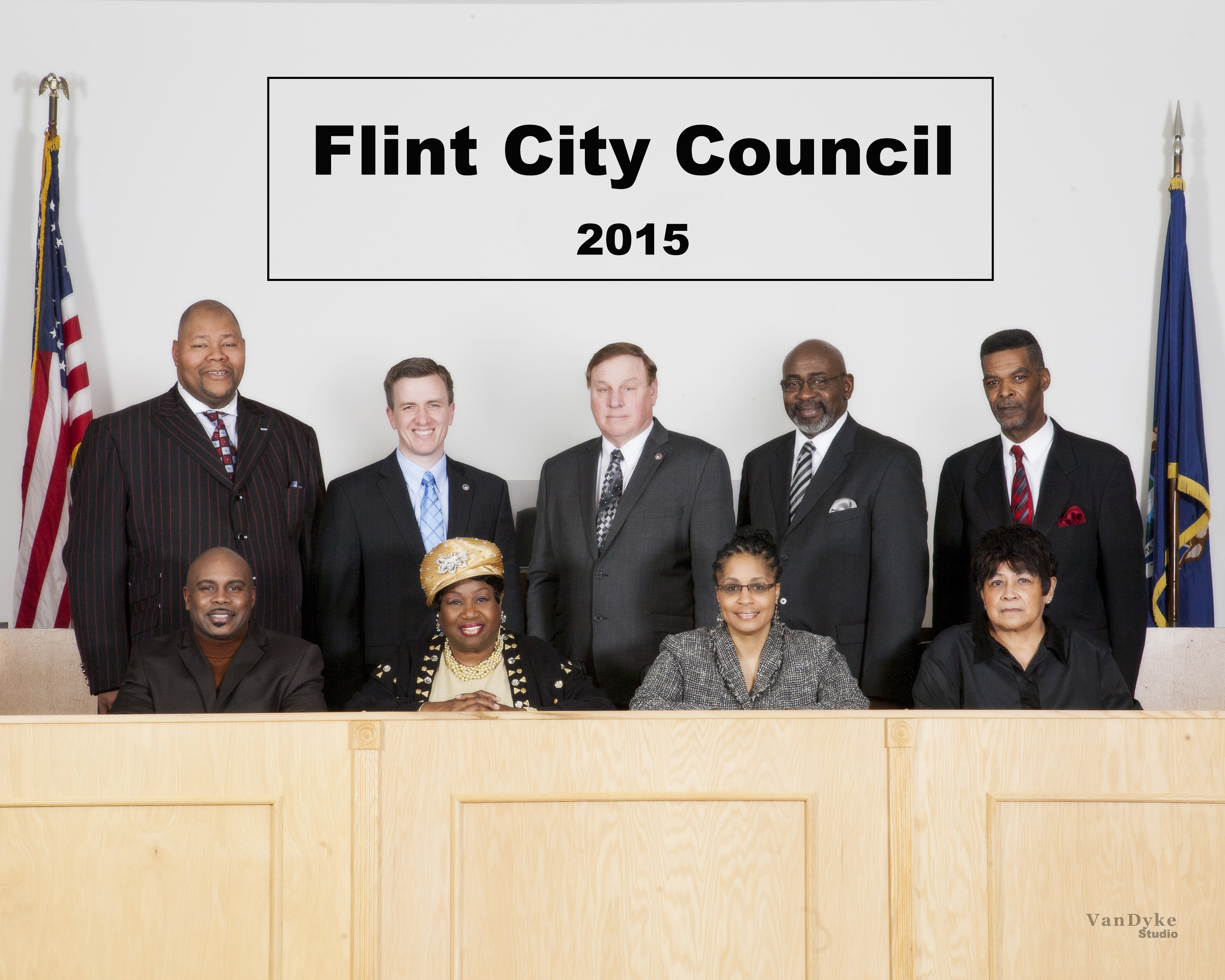 While the left has been bending over backwards to blame the recent water crisis in Flint, Michigan solely on Republican Governor Rick Snyder and absolve local leaders and the Obama Administration's EPA from responsibility for the catastrophe, it might be instructive to examine the past actions of some of the individuals who currently serve on the all-Democrat Flint City Council.
Apparently, some of their backgrounds are usual for those elected to public office. 
Wantwaz Davis, elected to the council in 2013, served 19 years in prison after pleading guilty to second-degree murder in 1991. The conviction was never publicly reported during Davis's campaign.
His victim, Kenneth S. Morris, 27,  died after being shot three times -- once each in the hip, abdomen and mouth, according to The Flint Journal archives.
Councilman Eric Mays pleaded guilty to felonious assault in 1987 and served a year of probation. Mays said a man had been threatening his life before Mays threatened him with a gun.
Two other members of the council filed for bankruptcy prior to being elected to office.
Councilwoman Jackie Poplar filed for Chapter 13 bankruptcy in federal bankruptcy court, a year before first being elected to the City Council. She repaid nearly $21,000 to her creditors over six years. Poplar claimed that the debt was primarily a result of expenditures following her mother's death and was largely due to funeral expenses. 
Councilwoman Monica Galloway, elected in 2013, and her husband, filed for Chapter 7 bankruptcy in 1999, according to federal court records.
There is no law that prohibits convicted murderers or those convicted of assault from serving on the Flint City Council. However, Michigan state law does ban felons convicted of fraud from serving in public office. 
Of course, the personal problems that these current members of the council have dealt with does not necessarily mean that they cannot serve effectively and in ways that benefit their constituents. But, given the myriad of major financial--and now environmental--problems that the city has faced over the last decade, perhaps voters would be wise to take a closer look into the backgrounds of those who are seeking local office in Flint.