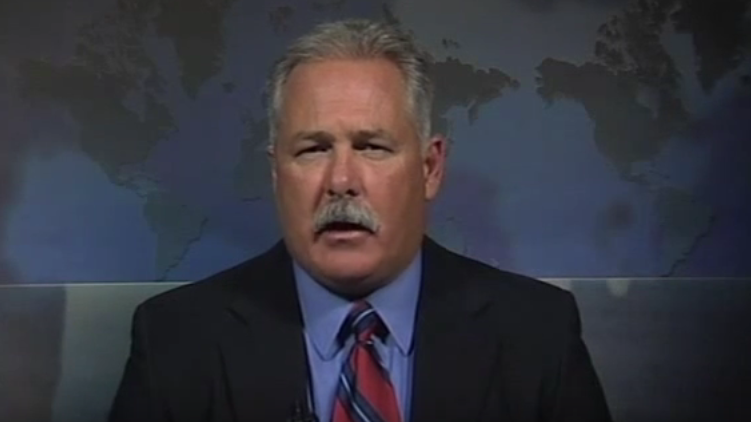 An Alabama mayor wants to give a helping hand to those celebrities in dire need of leaving the United States after the election of Donald Trump to the White House.
Orange Beach Mayor Tony Kennon has created a GoFundMe page to help celebrities keep their pre-election promises of leaving the country now that they didn't get their way.
The summary of Kennon's GoFundMe page for the celebrities reads as follows:
To help provide financial assistance to all those celebrities, athletes and any other elitist who stated they would leave the country if Donald Trump won. Our goal is to be able to fund an infinite number of bus tickets to Tijuana, Mexico so they might escape the new Trump era and start a new life for themselves in a third world country so that they might gain a little perspective. Our goal is their happiness so what I would like to say to them is don't let the screen door hit you.
It's funny that Kennon wants to fund the entitled, whining crybabies their trip to Mexico, considering that a majority of them chose Canada or a selected any other country other than Mexico. In fact, only George Lopez has publicly stated he would move to Mexico.
These are the same celebrities that complain about any opposing view when it comes to immigration.
Kennon conveyed his point of this whole campaign during an interview with the Conservative Commandos Radio Show on Tuesday:
I wanted to make a point with a little humor. I've learned humor goes a long way in getting folks attention, but the main thing was that we are in the greatest free market system in the history of the world […] Hundreds of thousands upon millions of men and women have sacrificed through service to protect that Constitution to allow that system to exist. And the celebrities, athletes and spoiled individuals are biting the hand that feeds them.
Kennon has set the GoFundMe goal at $10 million, and as of this writing, 70 people have given $1,245 to the cause.
I know what you're asking: if this is just to make a point, where is all that money really going?
"What doesn't go to bus tickets will go to charity, every penny of it," Kennon said. "Not a dime in my pocket."
For the full interview, listen below:
Thank you for supporting MRCTV! As a tax-deductible, charitable organization, we rely on the support of our readers to keep us running! Keep MRCTV going with your gift here!