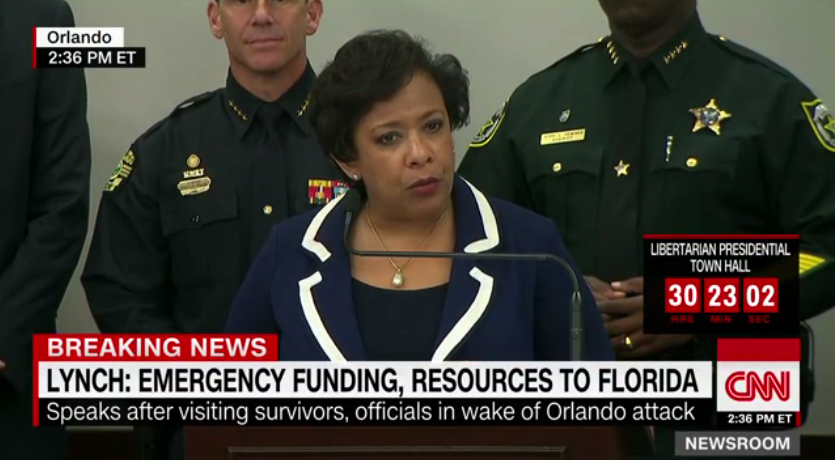 (Image via Screenshot)
Attorney General Loretta Lynch held a news conference during a scheduled visit to Orlando, Fla., on Tuesday.
During her remarks, Lynch addressed the Orlando terror attack as an attempt to instill fear in the LGBT community that "their identities might somehow be better left unexpressed or in the shadows."
"This Department of Justice, and your country, stands with you in the light," said Lynch. "We stand with you to say that the good in this world far outweighs the evil."
She added that while the attack was "shattering," the people of Orlando are resilient and determined "to remove hatred and intolerance from our midsts." 
Lynch announced that the Justice Department and FBI will be providing $1 million dollars in federal emergency funds and victim compensation funding.
The Attorney General traveled to Orlando to meet with victims, first responders, and other members of the community impacted by the terrorist attack on a gay nightclub that killed 49 people and injured 53 more.